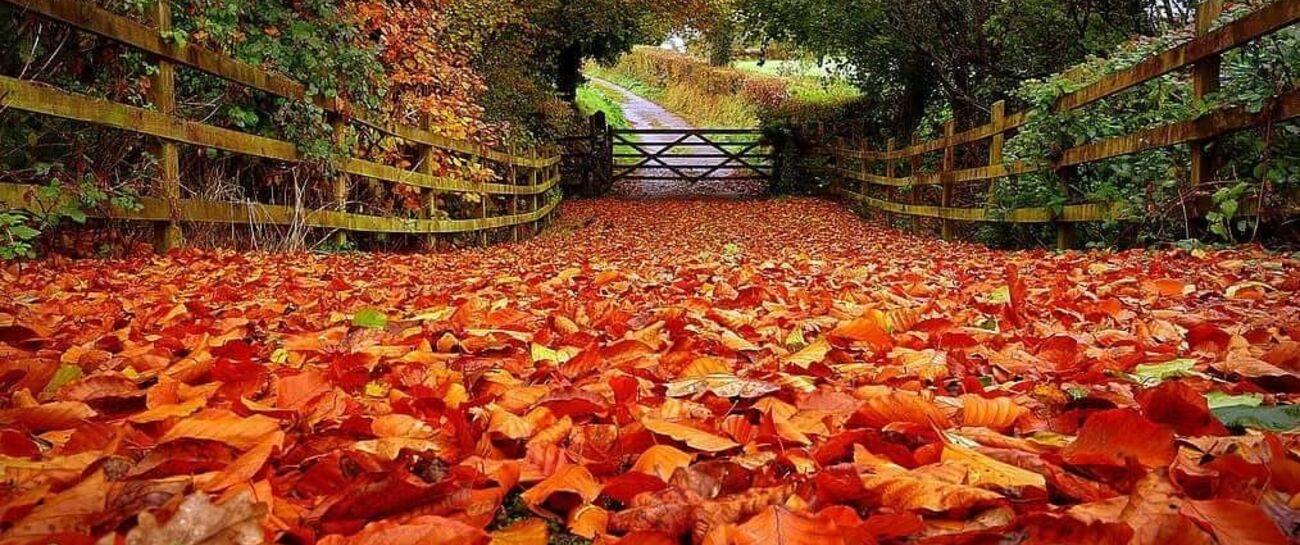 That undoubted satisfying rustle and crunch under foot.
A hard path becomes softened by a blanket of rusts, orange and yellows.
Mounds of burgundy, heaped like undulating waves at the side of roads.
Spindly looking branches, trying in vein to hold on to the last remnants of summer. 
The last of the leaves, floating, ebbing side to side in the crisp air.
Trees, now skeletons, bare, allowing for the panorama of sky to be seen,
where it was once hidden by thick green canopies.
Drizzling rain, caught on the spindles of bushes, like glass beads,
Glistening, twinkling and bejewelled.
Wildlife hurriedly and deftly hoarding the last of summers bounty.
Nest making, readying themselves for the long winters sleep.
The season that says a fond adieu to summer,
And whispers a slow sleepy hello to winter. 
As temperatures drop, Autumn has arrived.