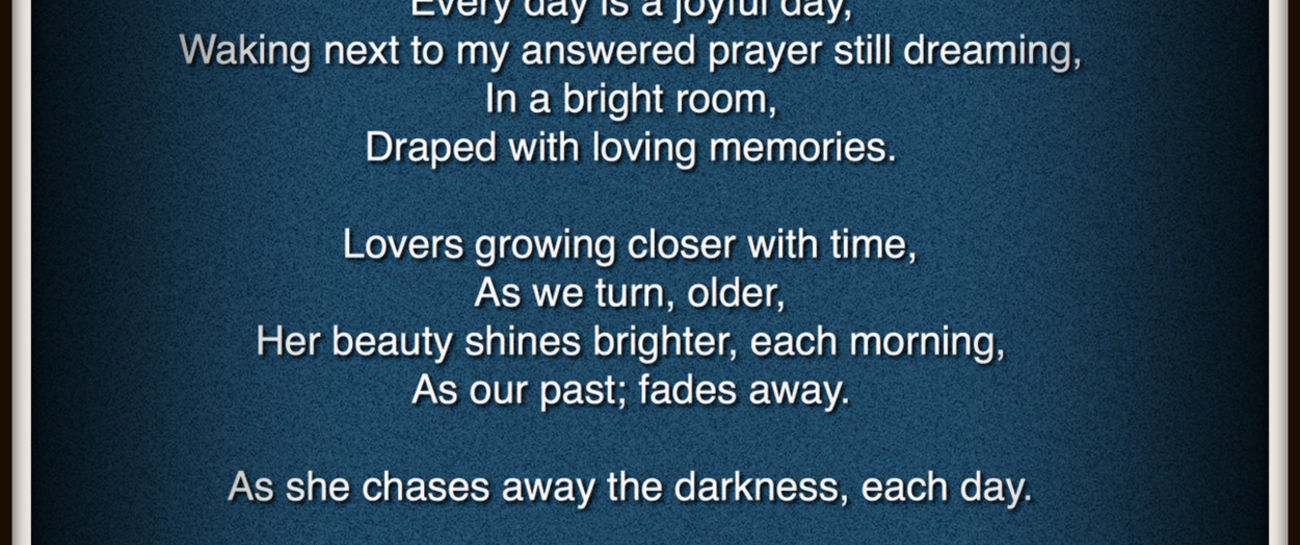 Every morning,
I see my dream come true,
Can't believe my eyes,
She is still here and beautiful as ever in the morning daylight.
Every day is a joyful day,
Waking next to my answered prayer still dreaming,
In a bright room,
Draped with loving memories. 
Lovers growing closer with time,
As we turn, older,
Her beauty shines brighter, each morning,
As our past; fades away.
As she chases away the darkness, each day.
Our cloudless love burns, 
Brighter,
As new dreams,
Are born every morning.
Copyright © 2017 Ronald J Chapman All Rights Reserved.
Like 2
Pin it 1