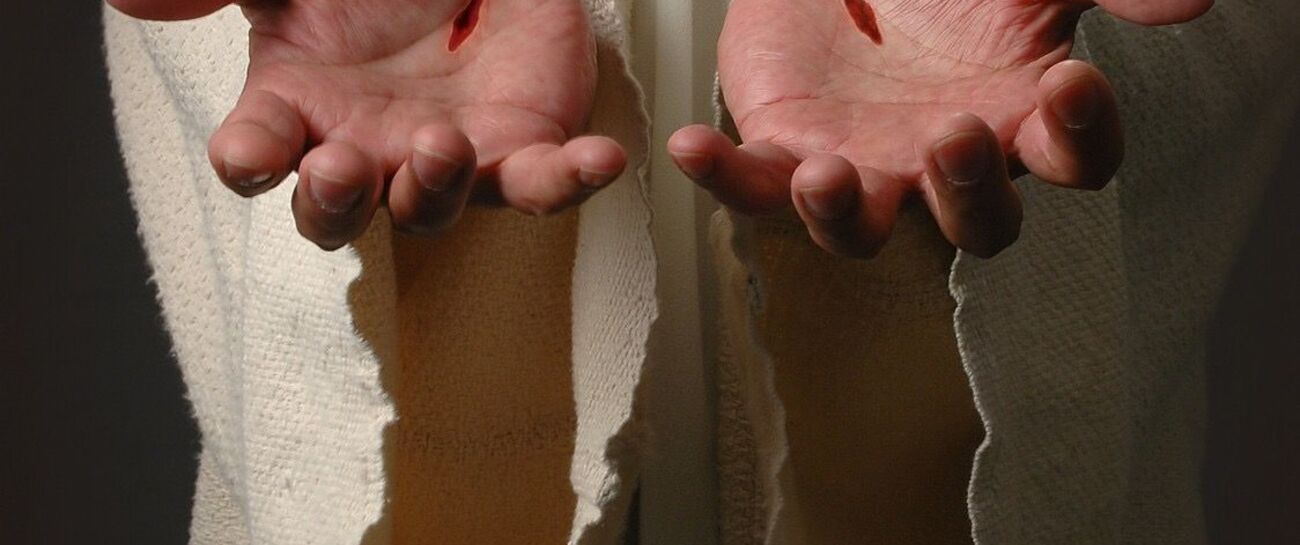 His Hands 
will guide you through the thickest storms,
touch the hearts of wicked lords,
bring you out of past of pains
and give you strength through out your vain's.
His Hands 
will hold you tight as you drift away in the night.
The silence that we face are just a part of his loving  grace
that binds our souls to to the human race.
His Hands 
will forever be our steps to glory upon high
to make it through the journey that sometimes fly's right on by.
God will reach out his hand like all the grains in the sand
Lead us to glory
that will not be the end of your story.
His Hands
The day we leave this earth,
God will take you by the hand 
Guide us to the heavens glory on high 
And show us his  great design.
His Hands
There will be no more tears, no more pain
and no more suffering.
The only thing we will know is the love  
Christ has for all of us through his grace 
he gives freely to all to share
that he truly does care.
His Hands 
will have the holes that pierced him on earth
but the love he gives is the life we share as 
our bodies return to the earth.
Our souls will live with Christ 
where the love will ever be so nice.
Like 4
Pin it 0