Poem -
We Had a Deal ( Or No Deal ! )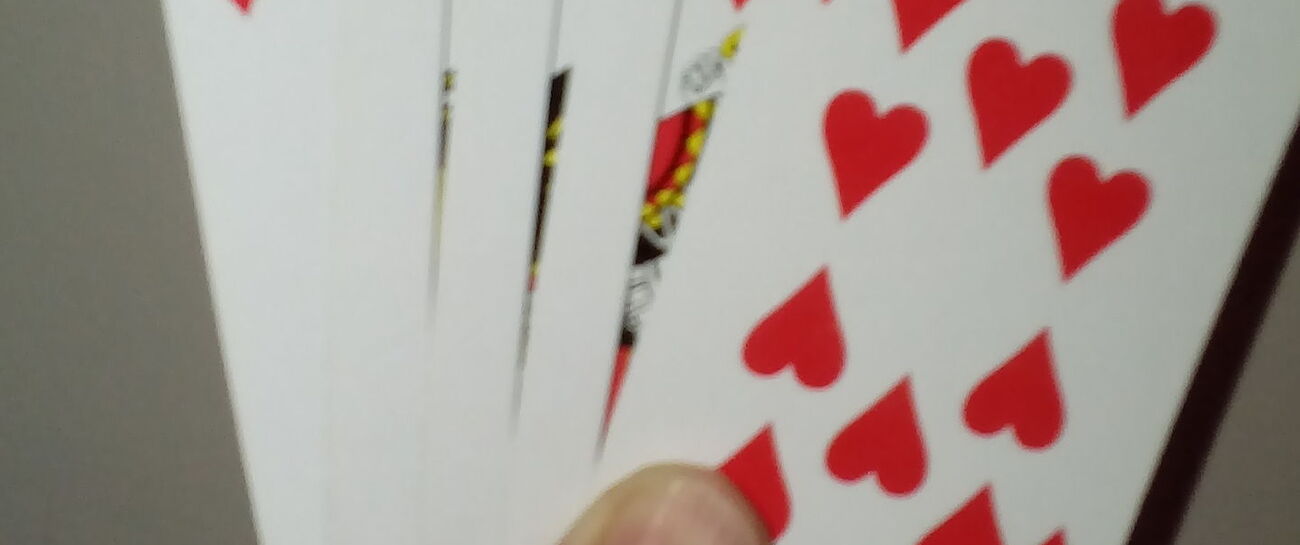 I used to play bridge with some finesse,
but the final result could be anyone's guess;
perhaps your heart was just not good enough,
but finding another good suit might be tough.
I knew that diamonds were a girls best friend,
but on the length and depth it may depend,
I had to deal with all the tricks and leads,
it was only seeing face-up that my heart bleeds.
When we were in clubs, you tended to ignore me,
maybe you weren't suited to my infidelity,
I had to dig deep, so I brought out the spades,
but disappointed with no deal as chance fades.
However, the born optimist took over, as I am,
it wasn't me who won but the door you gave a slam.