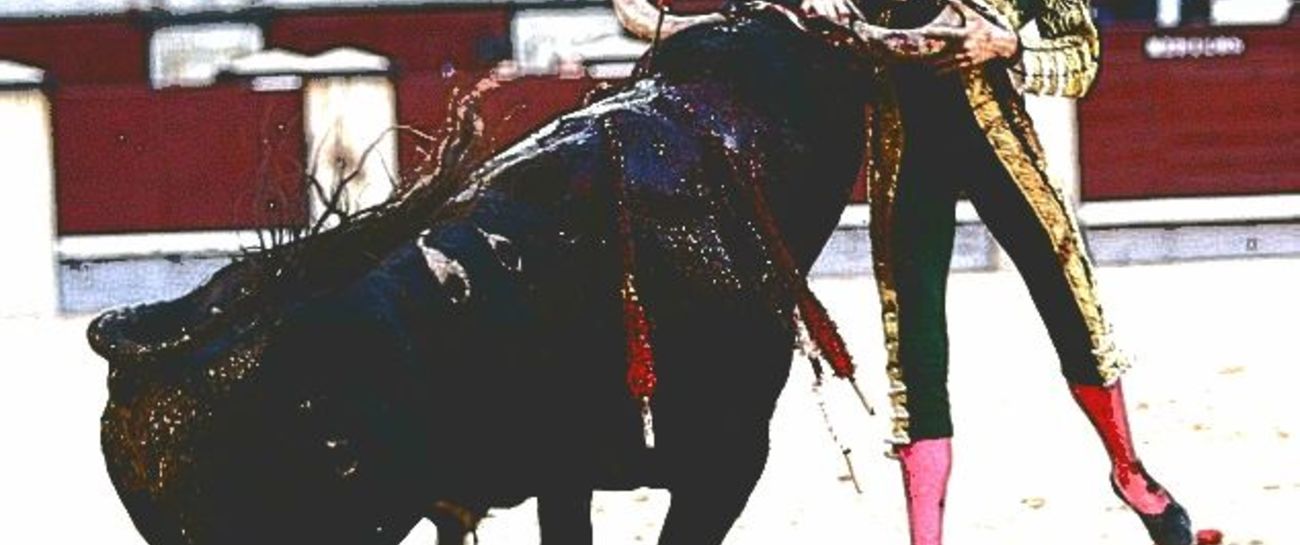 Raging bull,
Animal rights!
Empty skulls,
Human rights!
You beat us,
You kill us,
You eat us,
You even hunt us down and parade as a trophy, 
You are animals too, this is a species reality, 
Trapped in cages,
Electrocuted,
Crowd all courages,
Matador saluted,
Cruel intentions for entertainment,
For the pretentious?
Or a traditional statement? 
You torturous scum!
We animals just love,
So stop your barbaric ways!
My angry tears show my pain,
This is a living and breathing life,
Not a callous bloodthirsty game! 
You deserve all you get!
STOP!
HURTING!
LIVES!
We animals matter too...