Story -
Not The Boy You Remember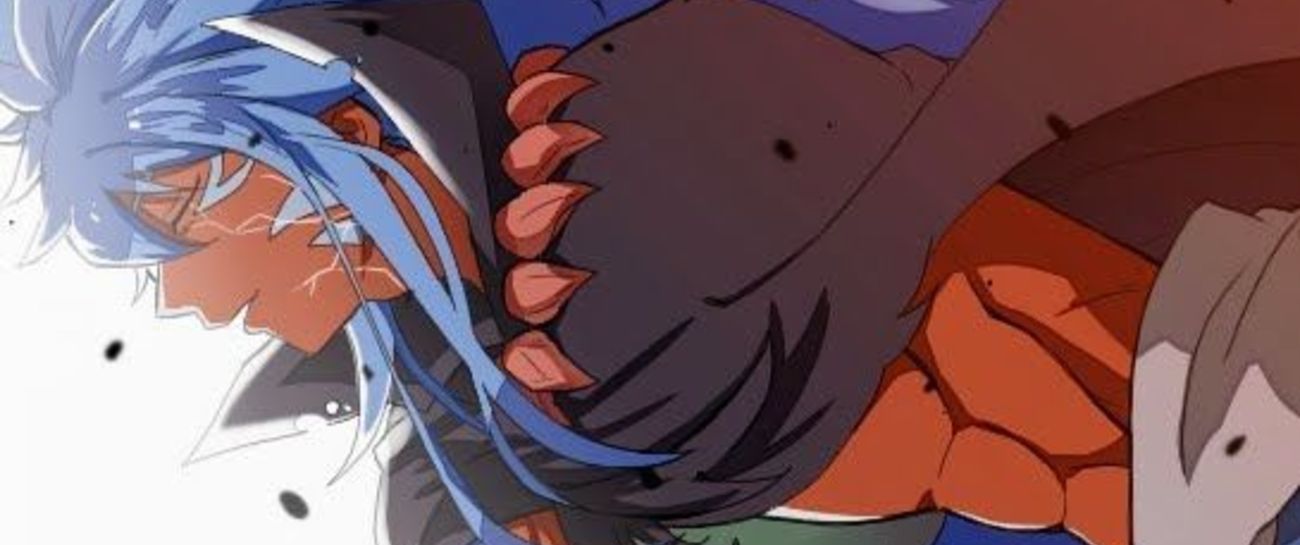 A boy silently prayed for help, his tears flooding down his cheeks. He wept of sorrow and pain, both physically and mentally. The boy was going to break soon and if nobody was gonna save him, what would he be?
Was there even a god out there? The boy curled his legs to his chest and stared blankly at the anti-magic cuffs. His magic didn't work because of them. He can't get out of here because of them. 
These are what is keeping him prisoner. He felt cold and tired, his stomach empty and is hurting.
The pavement scraped his fingernails as he traveled them around his body. Was he going insane? Well if he had to stop and think about it, that usually isn't a good sign.
Snickering was to be heard from afar, but the sound quickly reached the boy's ears and panic began to set in. He was back. Fear shuddered through the boy's body as he braced himself for the man that had control over him.
The boy wasn't done, he wanted to show bravery, but how could he if he was scared? He hated this place as much as he hates transportation, but somehow they have helped the boy with that problem.
What did they do to me?
The footsteps got louder and the whistling began. Metal was clinking along with the whistling man. But something was off. This was a different man. He smelled like a warm place, a joyful soul. 
What is a man who is happy and warm inside and outside, doing here in a dark place like this? What business does he have?
The boy winced in pain as he sat up, falling with ease multiple times before actually sitting up. It was pitch darkness, the only light to see was the one outside his mini-jail cell. There was a torch hung up by a metal arm. The flame seemed to glare at the boy, his stomach grumbling at the sound of food.
He wondered what the flame tasted like. Did it taste good? Did it taste bad? Why was the flame mean looking? 
The boy chuckled softly to himself. 'I mean, in this place, what is expected to happen?'
The walls around him were stained with blood and mud. Chains were hung on the wall, made just for him. There was a table full of torture weapons, every single one of them was used on him, each of them clean and shining.
The boy wondered if he could see his reflection if he held it up to his face. 
The boy wondered a lot of things. How long has he been here for? He had lost count and had stopped making tally marks on the wall with his blood. The farthest he's gotten was five months.
"Hey,"
The voice startled the boy. He had come to realize that the figure had been standing there for awhile at the way he was positioned. The man outside the cell was crouching and was at the door, switching from key to key, none of them working.
"Hey," The boy snapped back, glaring. He didn't care if this man was all lollipops and sunshine. The boy wasn't and he didn't care about the man.
But he smelled familiar, and his voice rang a bell, but he couldn't catch it.
"Don't give me that, Natsu," the man said softly, turning to him and grinning."I'm breaking you out,"
The boy's mouth went dry. Was it possible? They had even told the boy that if he tried the slighest movement of ecape, they'd catch him, torture him and then painfully kill him.
"What happened to the other people?" The boy asked quickly, confused."The men? Why are you here? You shouldn't be here-" the boy scrunched his nose up, wrinkling in disgust."-sunshine and lollipops,"
The man looked taken aback. He raised his eyebrows, surprised and the expression of amusement was plastered on his face."Sunshine and lollipop?" the man asked, laughing a bit.
The boy noticed that the man was the same age as him, but slightly older. He had raven hair that stuck up like the boys hair. He wore no shirt and his pants hung a bit, but the man didn't seem to notice or care.
Was he a man? Or was he a boy? Like him.
"That's what you smell like," The boy said, turning away with a blush forming on his cheeks. How did this man make him feel happy in such short notice?
"Well I don't seem to smell me like you do," The man said jokingly, turning his head over to his shoulder. He took a whiff and smelled himself, grinning back at the boy. He shrugged his shoulders."Sorry I smell like Ice and-" 
The boy stopped listening to what the man said and looked up to the ceiling. He hadn't noticed that it was the most in the most clean state this place could hold.
His stomach hurt from hunger and he wished he could drink a lake full of water, but he didn't want to. This was all a tri-
"Hey, you're still with me, flaim brain?" the man asked.
That name he just said. Only-
The boy choked, falling over on his stomach. He tried to hold himself by his arms but failed as he choked out blood.
The blood splattered on the floor, the redness making the boy gasped for air."How-" he coughed again and looked over at the man who was now in front of him. The boy screamed in terror, kicking the man away. Or boy. The boy didn't know what to call him.
"Don't touch me!" the boy screamed, trying to get away from the other boy who stood shocked in his place. The boy who was originally in this place, screamed kicking himself away from the raven haired boy.
There were severe injuries on the boy who screamed. Cuts were everywhere and he felt eyes on him. When he was far away from the raven haired boy, the weak boy sighed of reliefb. He had short gasps of air, his head dizzy, but his focus tried to remain on the raven boy.
The raven haired boy looked puzzled, not sure what to do. So, he sat down sighing and plopped on leg up, the knee bent with his arm resting on it. The other let (the left) laid flat down. He leaned on the wall and stared in front of him, which was in the ravens case, the torch that flickered furiously.
The boy waited until he had his breathing under control before gasping out the raven's name."Gray," he said. When he said the name, the raven haired boy turned towards the boy and smiled sadly."Yeah that's my name," the raven haired boy smirked at the weak boy."Did you already forget me?"
The other boy glared at Gray."Well it's hard remembering something when you're in hell,"
"You're not in hell, this is-"
"Everything in hell," the boy spat. He glared at the walls." 'Hell is empty and all the devils are here,'" the boy looked at the torch and swore under his breath."These chambers are empty but mine. There are bones everywhere from the people they ruined. They need me so they keep me," the boy said, flinching."'The devils are here-' the people here-" the boy shuddered in fear."Are everyone worse fucking nightmare,"
"This hell has three gates," The boys mouth went dry as he continued."Lust, Anger and Greed." the boy looked back at Gray."This hell has all three gates and there's no escape, not even in my dreams,"
Maybe he was broken.
*
****
******
***********
When the boy had fallen asleep, Gray got up and walked over to his teammate known as Natsu. A year ago, their team went on a mission, despite Natsu's arguments. They were supposed to defeat a couple of bandits, but it turned out the bandits was powerful dark guild that defeated them and took Natsu. They tried to take Gray too, but Wendy had put a protection on all of them.
It was too late for Natsu. Wendy blamed herself for Natsu's kidnaping, as so did the rest of the team. But Ezra took it the hardest. She was the one who forced him to go on the mission with them. The only way they found Natsu was because of the powerful force of magic. They didn't know if it was Natsu's, but all four people said it felt like Natsu's power, but darker and stronger, as if a demon possessed him.
Gray shuddered. He couldn't forgive himself for letting the enemies take Natsu. He was his teammate, he should've known what would happen. He looked down at the dragon slayer and smiled softly. But he had survived this far, right?
The raven haired boy crouched and stared at the lost dragon slayer for a few seconds before moving his arms and gently grabbing his arms and pulling him onto his back. The raven almost toppled backwards in surprise as he realized how light the pinkette was.
Yes he had saw how skinny, but Natsu had always been skinny. The last time they had met, Natsu was the skinniest there, but somehow the heaviest one there. He had thought Ezra would be the heaviest since she wore metal armour all day.
Natsu would eat all day and never get full. Gray had found out that since Natsu had all the heat in his body, the fat and calories would burn instantly, making him always skinny. 
As Gray heaved him comfortable on his back, he turned towards the door and froze. Had he really made a mess? Ice was everywhere. In the dark, it looked like a winter morning had come in and slapped the floor clean with ice. It was glowing beautifully and it glowed brightly like a sparkling ocean.
He cringed at the broken bars, but he had to get Natsu home. He had to get his teammate home safe before anything else happens. Gray stepped onto the ice and sighed. In the past he had trouble controlling his magic when Natsu had disappeared. The others hadn't noticed this because he tried to maintain calm, but other times he'd blow up an entire mountain from just one attack.
But that was also when he was by himself. Asa Gray walked off the ice, he turned and walked down into a dark alley. He passed chambers like Natsu's, but all of them were empty. Yes there were tools and blood everywhere like Natsu's but by the looks, it wasn't as bad as his.
They went harder on him. Maybe it's because  he was a dragon slayer and that was rare, considering that dragons were now deceased. Or maybe it was because the dragon slayers had more power than the dragons give them. 
Gray had suspected that they wanted him because they saw a hint of his devil slaying magic he had been passed down by his father Silver. Shouts and attacks of some sort was heard above and underneath Gray as he carried Natsu, a door slowly came in Gray's view. It looked like it was locked.
Well no duh, there was metal chains chained to the door and a huge lock around the handle.
As he walked over to the door, he began to lose hope. If he turned back now, it would take another hour or two. He sighed and grabbed the dragon slayer's hand.
"hm," The dragon slayer grumbled. Gray froze, his hand still on Natsu's as he stirred. Natsu opened his eyes and looked forward at his fazed surroundings.
Natsu seemed to take a moment to realize where he was, and when he did he rolled his eyes at Gray."I can take care of l?myself," he mumbled, recede his hand away from Gray's and hopping off of his back. 
He wobbled a bit towards the wall, and caught himself by his hands, his hands getting scraped by the old brickstone ignoring what the raven-haired boy had to say. He needed to do this by himself. He took a deep breath and yawned. 
It had been awhile since he was able to take a quick rest."You haven't  acquired enough strength back 'take care of yourself'," Gray snapped, mocking Natsu as Gray turned to him.
Natsu looked away, biting his lip. He turned away and started walking back towards his cell. He heard Gray calling after him, telling him to come back, but his mind was too blank but at the same time it was full with one question:
Why was Gray here?
*
***
******
***********
Natsu wasn't sure if the sun was setting or rising when they finally made their way outside. The scent of wood, wet grass and rock filled his nose. Hope rose in his chest as he took an excited breath and laughed.
He un-glued himself to Gray , removing his arm from around his neck,  and stared forwards. He heard animals, trees swaying back and forth because of the soft wind that also interrupted his dirty messy hair.
Natsu's eye widened.'This feels so-so real,' he though easily falling to his knees. The wet grass soaked his pants, but Natsu didn't mind. Being outside was enough for him. Even if it was only for a second. 
"Nat-"
Natsu quickly got to his feet and spun around to face, his face lit up with happiness. He walked up to Gray quickly and was about to hug him for saving him, but immediately, memories of him appears in his mind.
Natsurr stops in his tracks, the grin on his face going flat. The happy expression, slowly went away and he wasn't sure if he should do anything. He stepped forwards, Gray watching him carefully, his heart fluttering at an unfamiliar feeling. The boy gulped silently.
'Will he hurt me?'
 "Natsu?" Gray asked, stepping forwards and reaching out towards him and grabbed his hand.
The boy immediately recoiled and thrashed his hand out of Gray's and jumped away from him. His eyes darkened with anger and a hint of fear but he growled viciously and snapped at Gray."Don't.Touch.Me." he growled, his eyes completely changing from his dark green onyx eye color to a pitch black color with a dark crimson red line circling around the black like a ring.
His dirty pink hair went flat on his head and over his eyes as he glared. He bit down on his lip, making himself bleed. The blood traveled down to his chin and dripped from off of it. He was shaking, and he didn't want to admit that he was afraid of his comrade.
Was he afraid of his comrade? Or was he afraid of being touched?
****
The boy stared at the flickering fire in front of him. The stones around the campfire was hot but cool at the same time. The dirt underneath the rocks was hard but the inside of the ground was soft. The sky was empty with clouds but it was full of bright and shining stars.
The flames flickered and for a simple second, he thought, but then shook his head with his eyes briefly closed and sighed. No. he can't even think about eating fire. He shuddered and put his head down on his knees. He wrapped his arms around his head and sighed.
Yes, being outside of hella was great, it was better than he had imagined, but he couldn't do anything. He didn't want to. When he peeked out from his arms, he saw the campfire slowing it's flame. He knew it was telling him it wasn't trying to harm him, but he scooted father away from it.
He couldn't trust anything or anyone right now. All he wanted to do was to go home. If he still had one. Did he belong anywhere? Or did he belong to someone?
As dusk turns slowly into night, the boy  starts to feel a stiffness he's felt before creep into his bones. The owls and birds made sounds and he heard a fox howl in the night, startling him. When was he going to curl up in a ball on the ground and try to go to sleep, he felt the wind brush his body forward and he sucked in a breath.
****
Blinking his eyes open, Natsu stiffened by the cold that rushed over to him and took over. He swore he heard someone call his name or did he imagine it?
Looking around, he shuddered by the shivers that went down his back. The ground was cold under him. The grass swayed under the power of the wind.
"Natsu," 
There it was again! 
Sitting up, the sky turned dark and the wind went still. The air went deathly cold as a pair of cold icy hands touched his shoulders."Natsu,"
Natsu stiffened as he blinked his eyes open. It was still night, Natsu could see this, but the only thing he couldn't get out was where he was. Stiffly, he got up and looked around. There was a tent and he could hear someone's soft breathing come from it. He looked over and saw a campfire that was ceasing slowly.
Natsu could tell the flame was weak, by the way it looked and waved through the air. The same question filled his head as he looked back at the tent where he heard soft snoring. Am I safe?
Finally remembering where he was and why he looked over at the tent and sighed. Why had Gray only rescued him? Why didn't Lucy or Ezra? Even Happy, who had made a blood promise with him to be forever his father, hadn't been with Gray.
The soft snoring was nowhere to be heard and soon, Natsu realized that he was staring at Gray who was now staring at him with a soft expression. Frowning, Natsu looked away scowling."What's up with that expression?" he asked, getting up and shoving his hands in his pockets."If you continue to make a funny face like that, it's gonna stick like that," he said, turning and scowling even more, amused."-forever,"
Gray smirked."Well you could've told yourself that before it happened to you," he shot back, excitement cursing in his body as he saw the Natsu he missed.
"Yea, well-" Natsu puffed his cheeks at Gray, unable to think of a comeback. He cleared his throat and stood up. The shivers he felt back in his dream came back.
Who had whispered his name? Why did it sound like a girl? Where was he in his dream?
If a girl had whispered his name, either one is could be-
'No, not her don't think if her, she's gone and you're safe.' he thought to himself, but his thoughts made their way back into his memory.
If she was in his dream, did that mean anything? If she wasn't in his dream then maybe it was someone he knows from back home. Home...was that a thing? Jesus he was so lost he didn't even know where he lived.
The boy suddenly felt a hand on his shoulder and he jumped forwards. He twirled around fast and before he could stop himself, he threw his hand open and bit on it and threw his palm upwards at whoever was in front of him.
"Sonda xelest!" He yelled, squeezing his eyes closed. His chest felt heavy and he was sweating. The cool air tried to calm him down but fear got the best of him.
At first nothing happened, and there was silence. He couldn't focus.
"G-good for you," Gray stuttered, uneasy as to what to do. Did he just try and summon magic? What were those words?"Look Natsu I'm your friend-"
He tried again."Sonda xelest!" There was silence for a couple of seconds and all you could hear was the harsh sound of the boys breathing and Gray's breathing mixed.
Suddenly on a small amount of hearing cracks began to be heard. Looking down little cracks started to emerge in the ground.
It began cracking underneath them, the earth getting separated. Before anything could happen, the boys eyes went to the back of his head and he fell to the ground, unconscious.
"Natsu!" Gray yelled suddenly panicked. He didn't know what had just happened but he still cared for his friend. 
Running towards the boy, Gray went to his knees and shook his shoulders, desperate for some kind of movement indicating he was still alive.
Suddenly the boys eyes snapped towards Gray's. They had changed a different color. They were now a dark red with a black line lining his pupils. A sick grin stretched across his face.
"Aw, look at you," A dark voice came out of the boys mouth. What was this? This wasn't the Natsu Gray knew...and loved ...right? "So happy and-oh?" 
"Natsu what are you-" 
Getting grabbed harshly, Gray winced suddenly when the thing in front of him grabbed him and flipped him onwards his back. Now Natsu was on top of him.
"What's this?" Asked the thing in front of him."Demon Slayer?" Laughing, The thing in front of him smirked."Oh, you'll do just mighty fine with me,"
Gray grunted as he felt trapped under the strength his comrade had. But he didn't have this kind of strength just a couple of minutes ago! 
"Who are you?" Gray whispered, his heart skipping a beat. He was scared. He didn't know what to do. This wasn't the Natsu he knew. What just happened?
The thing just simply laughed, the sound piercing the demon slayers ears."Who am I?" Asked the thing, looking down at the boy in front of him."My,my it's been awhile since someone asked that," the thing simply just chuckled as he leaned down more in front of the boy, his hot breath lingering on his bare skin.
When had he stripped?
"I am someone who wasn't supposed to be out in like what-" loosened his grip and stood up and sighed, rolling his eyes."Another century?"
"Another century?" Gray asked, sitting up. He crossed his legs and looked at the thing who stood before him "If you weren't supposed to wake up for another century wouldn't that make you older then Gramps?"
"Gramps?" The thing who looked like Natsu stuck his tongue out in disquest."Who the fuck is-" as if he had remembered, the thing laughed and clapped his hands."Oh you mean the short old guild master who looks a day over a dead corpse?"
Gritting his teeth, Gray glared."Yes," he spat."him,". 
"Well if you put it that way, I guess," sighing the thing laughed."As it was a pleasure to meet you Gray Fullbuster, this human here is getting rather boring so I just take my head and leave,"
Gray nodded and looked away as the thing disappeared. When he looked back he saw Natsu on the ground, gritting his teeth.
"Damn it," he groaned."He got-" Natsu clamped his hand on his face, a pain in his head getting stronger."Was it really necessary to do that?" He snapped.
Thinking he was talking to someone else, Gray went silent as he watched the boy. Of course he saw the old Natsu in the new Natsu but whatever came out of him just now definitely was not Natsu.
It was something way more powerful than him. Did he have control over the thing? If he did, why did it come out so easily? 
How long has he had that thing in him?
"I wasn't supposed to come out for another century,"
The voice hissed in his memory. If that was true then was something forced onto Natsu to make him awake? What had happened to his comrade? Why was he like this? 
He had so many questions and so many not answered that he wanted to yell in his face until he was scared. He wanted to punch his comrade but he didn't.
It's not that he didn't, it's that he couldn't. Not in the state Natsu was in 
"Do that again and I won't be restored for another-" Natsu spat, making Gray snap out of his thoughts.it sounded like Natsu was interrupted. 
Could Natsu hear and talk to the thing inside of him? Was it possible? Squinting at Natsu, Gray leaned forwards, his mind telling him not to dare breath. He frowned as Natsu growled.
"You're not doing that-" a dark voice snapped from Natsu's mouth, surprising them both. 
Sighing, Natsu turned around and saw Gray sitting cross-legged and staring at him curiously growing."G-G-Gray-" he stammered, tumbling backwards and falling onto his ass and looked at him surprised."Y-y-y-y-" he stopped suddenly and then glared at him."were you planning on taking me back?" he whispered, his eyes widening in fear.
Luaghing, Gray glared back."Don't be stupid, Natsu" he said quietly as him."Why would i get you out and put you back in the next day?"
"Maybe you're a trick," he answered immediately, his face dead-panned. 
Frowning, Gray saw he was serious. Sighing he looked down and rolled his eyes. His shirt was gone. Moving his hand, he grabbed his shirt that was beside him.
Putting it on, he noticed how Natsu's head flinched a bit when his hand came close. Frowning more, when Gray was done he exhaled and got up."Don't think like that, Idio- Natsu," he said, looking down and offering him a hand. 
"How do I not know that you're a transformation mage?" he questions him. 
Gray laughed and glared at Natsu."Because I have Ice Magic," he hissed. He lifted up his hand and turned it into a sharp icicle.
"You can know more than one type of Magic, Look at August for that,"
"Who's August?"  Gray asked. He was confused. 
"Do you not remember the war with Zeref?" Natsu shouted, getting up. He growled, his teeth baring as if he was a wild dog, looking for a fight.
Natus's Pov:
"When one forgets something Important that hurt you,  yell at him!"
----
"How do you forget a war like that?!"  Natsu hissed, getting up in his face.
"Natsu I-"
"Zeref took over-r-r a-and fucking August attacks everyone the larcade and you're telling me that You don't remember?"
"Who said I didn't know what happened in the war?!" Gray shouted back, getting up just as quick as him and getting close in Natsu's face."Of course I remember the damn war, how could I not?!"
         "Then how do you not know who August is?!" Natsu yelled, glaring at him.
"Just because I fought them, that doesn't mean I easily remember their names like I know them personally," Gray muttered under his breath and turning away and walking away a bit, knowing full aware that Natsu could hear what he had said.
Natsu watched as Gray walked far enough before turning away and grunting angrily. These days, he had trouble controlling his anger and sometimes before he even thought of thinking, he'd strike.
Growling, Natsu crouched and put his elbows on his bent knees and put his head down on his face. He felt as if he couldn't control himself and knowing how he felt, he told himself he had to calm down.
------
"What's your problem?" The demon spat.
"I'm too angry to talk," Natsu snapped back."Leave me alone,"
--------
Shaking his head, Natsu got up immediately when a familiar smell reached his nose.
His turned behind him and saw Gray on his phone, talking. That wasn't the smell that he had recognized.
Turning his head the other way, he saw a train stop with a screech and a final huff of smoke before coming to a full stop before letting people off.
Before he could register, a group of people were running towards him, making him panic. Everything was happening so fast he didn't know how to react.
-------
"I could help," the demon smirked, offering to take over.
"Don't you dare,"
-------
Before he could blink, Gray was in front of him, putting his arms out as if he was protecting him...?
A girl who had armor with red hair nodded in understanding and stopped in front of Gray and so did a blond girl and another little girl with blue hair did, but a cat with wings flew past them and charged full speed towards Natsu.
Eyeing the cat carefully, Natsu put his hands out as if he was gonna stop the blue fur ball, but before the words left his lips, the ice mage had grabbed his wrist and pointed it downwards, his eyes wide in fear and awareness.
"Don't you think of doing that!" He yelled, his grip tightening, as his magic slowly frosted him."That's, Happy, you dumbass, not your enemy!"
Natsu tried to recoil his hand from Gray's but his firm stayed."L-l-let g-go!" He stuttered, a slow and painful panic rising in his chest."You have no right to touch me!" He yelled, trying to tug his hand away and yet again, losing
"Not until I know you're not gonna hurt him!" He yelled back, turning his full body towards him.
"You don't know if he's our enemy!" Natsu yelled back, stepping forwards, frustrated. Tears welled up in his eyes and his breath shuddered under his breath.
"I don't even know if you're still yet to be my ally, friend or enemy!" He yelled, yanking his hand free from Gray's."So don't you dare tell me what to do!"
Backing away from the group, Natsu turned and walked away from the group as fast as he could. He was angry and scared as to who the people were.
Shaking his head, he softly hit himself on the side of his head, trying to remember who they were. Groaning, he combed his curved fists in his hair, pulling hard, making him wince.
He didn't like being like this, but if he was going with them, then he had no choice then try to go back to normal.
Was normal such a thing?
Groaning, Natsu crouched and layed on the wet grass. He crossed his arms behind his head. He inhaled and frowned. How did he know he was truly free? What had happened? How did Gray make them gone? 
Natsu didn't like this feeling of doubt. He always disliked it. He never got used to the pain they served him day and night.
Natsu shuddered at the memory of the things they did to him. The evil laughter. Weapons. Needles. Tubes. Water. Couldn't breath. Hands on his chest,arms abs-
Exhaling, Natsu squeezed his eyes shut then opened them, exhaling. His chest lowered and raised, his heart beating rapidly. The sun had gone down and Natsu held his breath at how bright the stars were. 
twinkler in the sky, the moon shining better than he ever saw it. 
"Great huh?" A female voice asked softly, making Natsu jump into his side, startled. Looking behind him, he saw the same blonde from earlier. The one beside the redhead?
Laughing a bit, she looked nervous."Sorry for scaring you," she said, continuing to walk beside the Dragon Slayer. "I had just saw how you were admiring the stars and thought,' hey why not?'" she shrugged her shoulders and sat down next to the boy frowning."'on a night like this and the stars shining brightly, why is he alone?'"
Nodding slowly, Natsu turned his head back and propped himself off of his elbow and went back to lying on his back. Yet again, he put his crossed arms behind his head.
"When I was a young child, before my mother had passed away, she would bring me outside, sit me down on a high like this one tonight and smile. 'See those stars, Lucy?'" the blond said, laughing a bit to herself.
Natsu's heart melted at the sound of her voice and his mind told him to hug her, but he ignores it and continued to stare at the endless sky of stars.
  The blonde moved her hands and Natsu flinched, thinking she was going to hit him, buy when she didn't he looked and saw she was pointing upwards towards the sky."'When a bunch of stars come together and form either an object or a meaning,'" she said, continuing."'it's called a constellation, and sometimes when you look hard enough, you can spot the Zodiac signs,"
Looking at Natsu, sge smile softly."She taught me all the constellations there are and just with a single glance, I know she's with me,"
Nodding Natsu looked at the blonde and frowned."You said before she passed away, are you meaning she's dead?"
Flinching, the blonde smiled."Yea," was her reply."I was just a little child  when she did so,"
Nodding, Natsu turned away."How did you find me?" He suddenly asked. He felt Lucy's breath hitch but he didn't mind.
"I don't think that's such a good idea to talk about," she answered."Maybe another time,"
"Maybe so," Reaching up, Natsu put his right hand in his own view. He out his fingers, not surprised on how they were black.
As his flames turned back to to a goldish red color, he let his flames lick and dance around his hands. They twirled around his fingers and spinned around his hand. Flicking it off of him, he watched his flames dance in mid-air.
They grew bigger and soon, his flames were marking out a dragon that was leaning into its stomach. The dragon smiled and began to dance and twirl in the air and soon, he made his flamed have another dragon, the bodies intertwined together. 
Their heads pressed against each other and their breaths blew out smoke.
Lucy gasped slowly, her mouth opening in an 'awe,' and she was tempted to reach out and touch the fire. Her body rose up in a light gasp of breath, her heart stopping at the sight she saw. Her dark chocolate eyes twinkled in the dark as she watched the two dragons dance and have fun.
"How-" She wasn't sure what to say. She was too awed by the sight."How...d-did you," her voice trailed off as she pointed to the two dragons now dancing more slowly.
"Something I taught myself," Natsu said shrugging. His eyes trailed down to his hands and as the dragons laid down in the air and rested their heads on each other's neck, he made them slowly peel away until their tails were gone."Just a thing I thought was worthwhile," he said softly, unsure why she was in awe.
"How long?" she asked suddenly, breaking the silence that Natsu dreaded.
"Uh-" he looked at her, their eyes meeting."How long-oh," his face fell to a certain kind of pain, but just as Lucy saw it, it was gone and he was grinning sheepishly. He scratched his head and looked back up at the stars."Maybe for awhile, who knows?" he shrugged his shoulders."I don't," he chuckled oddly."I've lost track of time,"
"What do you mean by that?" she asked, frowning. Her eyes trails each star she saw and when she couldn't count anymore, she closed her eyes.
Gulping, Natsu's breath hitched. His eyes immeditaly averted to her eyes and body, until his heat began beating fast. His head got light and he was dizzy."N-no-no, I-i-Ca-an't!!"  he yelled suddenly, his puils dialating to a smallest dot. Lucy jumped in fright.
"Natsu calm do-" Lucy went to raise her hand but when she did, someone icy had alread grabbed her wrist and pulled her away. When she looked up, Gray was with her, looking intensly at Natsu with interest and worry and he ran away from her, in time for Lucy to look back and see a blast of blac magic towards them.
"Gra-!" Lucy shrieked in terror. The last thing she remembered before passing out was Ezra yelling for Natsu.
-----
Opening her eyes, Lucy looked around and saw nothing but whiteness. Her head ached and her neck was sore. Her eye lids felt heavy and her body didn't respond.
There was silence and she couldn't hear a thing. That was until someone spoke:
"Your fire boy, is in my posestion now,"
------
Like 0
Pin it 0