Art -
squirel art. needle felting sculpture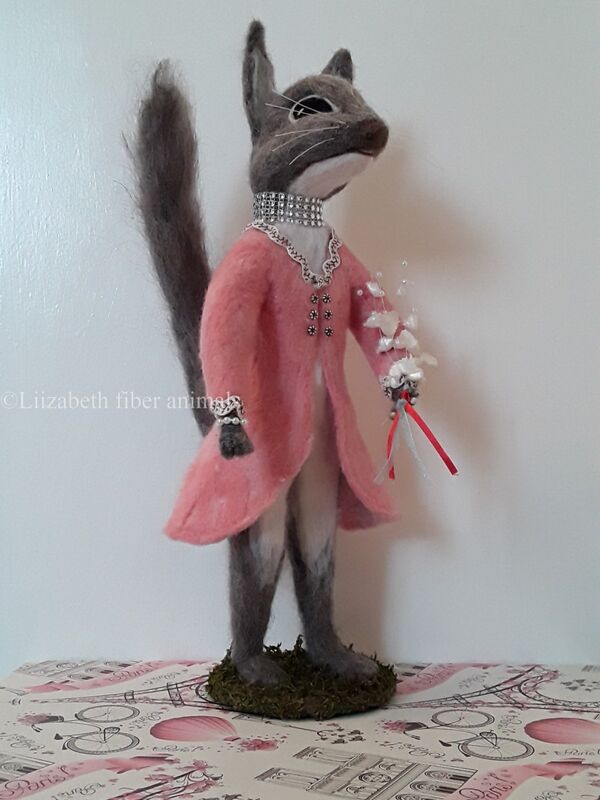 Hand made needle felted squirel with internal wire armature mounted on to a decorated base.She is made using only quality wools .Her outfit is also hand made using wet felting techniques. All of my work is made entirely by hand. No pre made mould or kit was used.
More of my work can be seen  https://www.lizabethfiberanimals.com
my work is also displayed in local shops and can be purchased via etsy..
https://www.etsy.com/uk/shop/Lizabethfiberanimals