Poem -
Caught in a riot
Wrong place , Wrong time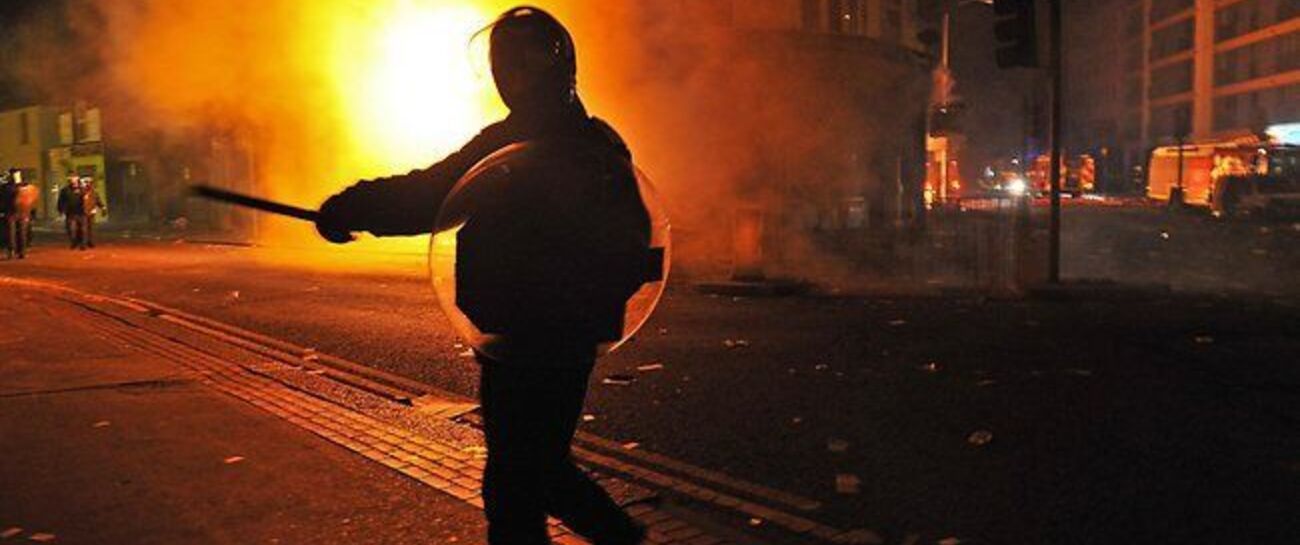 Holiday plans shattered
Our weekend break to a 
backdrop of fire and broken glass 
An angry mob and faceless police , 
A line behind shields that advances 
No questions asked ....
We must get off this street
But we don't know this City .
Are we safer in the storms eye ?
Will the wave of anarchy wash over & pass by ?
State of curfew and emergency ....
We did emerge , unscathed
We escaped unharmed . 
Now watching from our hotel balcony
A soundtrack of sirens and various burglar alarms
Police and protesters in pitched war .
The Authorities will win 
-We turn back into our room
The evening is beginning to turn , Cold .
 
Like 2
Pin it 0