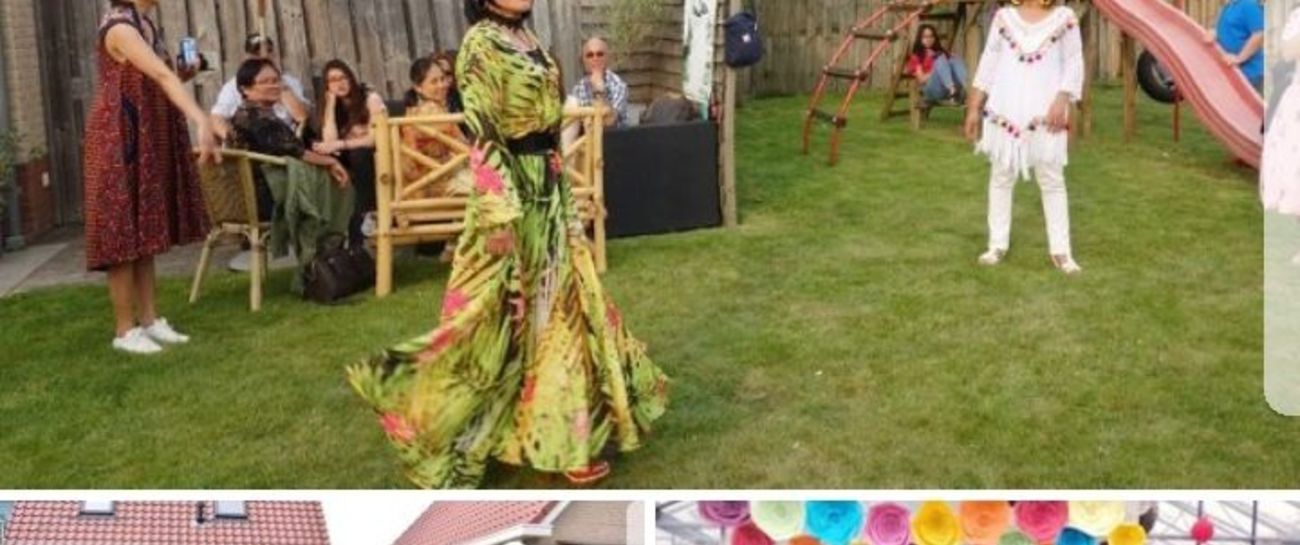 Life is good at Mary Rose's place
where God unfurls his infinite grace
Spring leaves cloth the naked trees
In rocking motion dancing in the breeze.
Family and friends come to wend their way
each bears a gift and say: " Happy Birthday"
and wishes her everything and bright
bless the party that will last into the night.
A perfect gaiety in every sense
" hold your breath" , outdoor games will soon commence
that take us to the early date
" nobody grabs a meal" ; just have to wait.
' Limbo, limbo, rock' has begun
the best classic game we've ever done
passed from generation to the next
but it's tough when muscles no longer flex.
'Mary Rose went to town' here we come
a yestergame played with childhood chum
dressed as ' Maria' with hefty strides
relay! relay! vying for a prize.
Win or lose; it's all in the fun
as everyone had a great run
but, yours truly came home with surprise 
as ' Best dressed female adult'  is surreal 
ah! It's just a feast; no big deal
life is really good at Mary Rose's place. 
copyright 
Leah Cabael Yodico 
photos taken on the bd celebration of my friend. A memorable party with lots of outdoor games like 'Limbo ,limbo rock ' , ' Maria went to town' ' Strawberry pie eating' contest, and a lot more.
I came home with a prize: ' Best dressed female adult ' of the night.