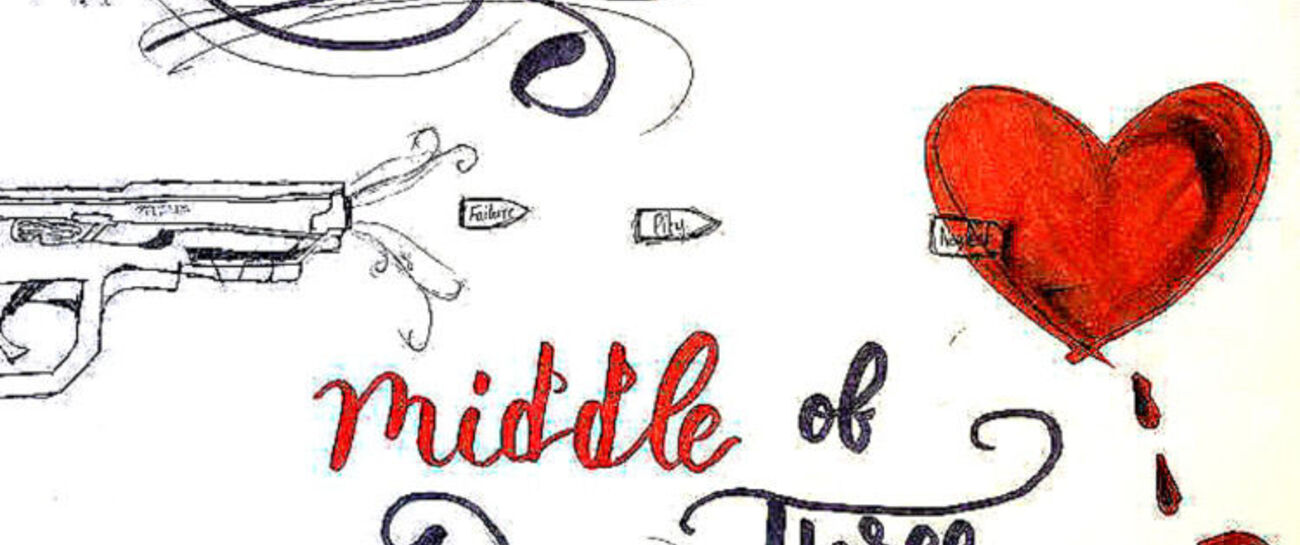 Feel the gears, every moving wheel
As I try to find an explanation for what I feel
Layer after layer I peel
Unwinding like a reel
Nope I'm just a dumb teen that's naive
Is that so?
Well maybe I'm too young to understand
But my feelings aren't out of hand
My memories are like a vast land
Nothingness but everything feels so crammed
Everything goes unplanned
Are you my friend or foe?
I'm a failure you said
Your words poison like lead
But when I finally started using my head
All your thoughts of me have fled
Now all I see is red
For your attention do I have to stoop so low?
I'd spill tears like a waterfall
Yet you stare like it doesn't matter at all
You ask "why're you just staring at the wall?"
Well all the thoughts in my head leave me appalled!
Will you stare as you are now when I fall?
Why did you let me go?
Look at all my friends
Able to buy and follow the latest trends
Fingers pulling at my split ends
You said we had more than sufficient funds
Yet you make me account for the nothing that I spend
After that why're you acting like such a pro?
Click the stories on snap
My eyes feel trapped
Looking at the things I can't have. SLAP!
It hits me and I've cracked
Is all I can buy just crap?
Am I meant to be shaped easily like dough?
Years ago "no" was my answer
But another comes along so pampered
Changed to "yes" and my confusion was just put aside as mere banter
My jealousy spreads like cancer
I mean well but sometimes I'm filled with so much anger
Why was it for me, a "no"?
I smiled as I walked passed
But the pain in my chest spreading fast
I need to act as if nothing's wrong at last
"What's wrong?" they asked
But pity is the cause of my past
Will this be all I know?
Is beauty what I crave?
The tears now coming in waves
At least something to put on my name
All I want is a little bit of fame
So my infatuation won't go to waste
Is my life just some trash to throw?
I look at my life whispering "dang"
The pity hits me hard BANG!
The gun hits the ground from your hands with a clang
Straight through my heart BANG!
I hit the ground and a smell hits me, so tang
Was it all just for show?
BANG! BANG! Gunned
The hits so hard I'm stunned
I'm just a failure shunned
But to my hopes I clung
BANG! BANG! Thud, no air in my lungs 
Is it time to let go?
This is how I feel
THIS IS HOW I FEEL!
It's like the word was named for me
"Neglected" is how it seems
"Neglected" is the big reveal
"Neglected" is everything I feel