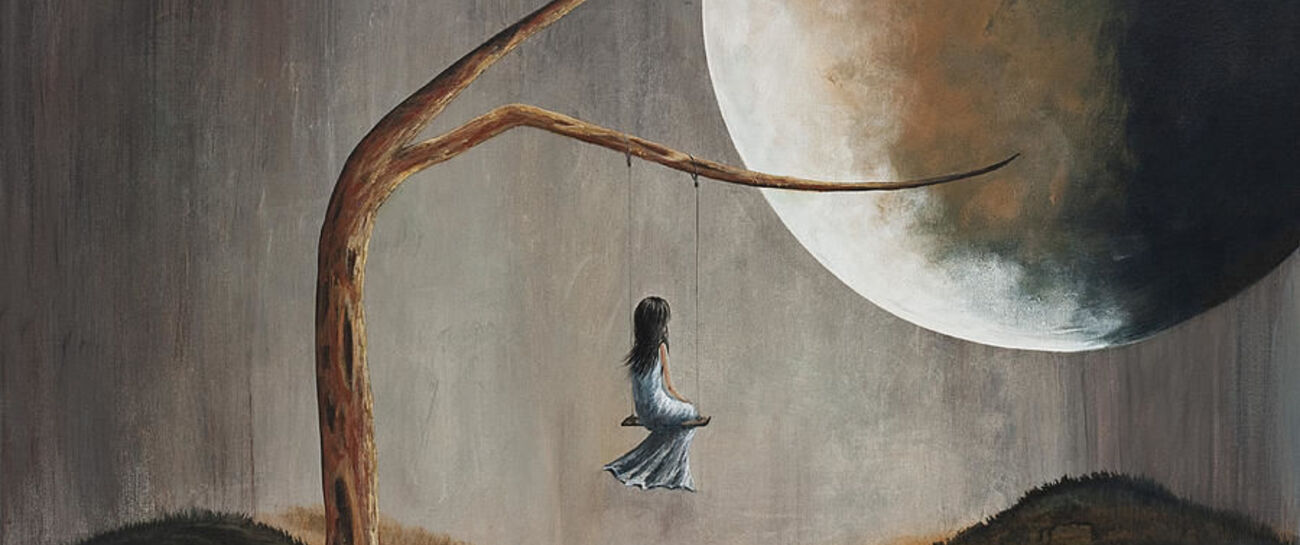 my time stops here, where you now grow; still as silence
only you and I remain as night turns to day then night again
over these long and lonely hours you've become my comfort 
nothing can harm us; so we grow colder as the world gets older
The night is like a lovely tune…Beware, my foolish heart. How white the ever-constant moon…Take care, my foolish heart…
this is our curse; the reason we stand here and the
reason we are stuck here. No where left to run. . .
everyone I love, will fall like the leaves on your dark and sharp   
   branches 
everywhere I go, the roots of the moon tree will follow me
.
.
.