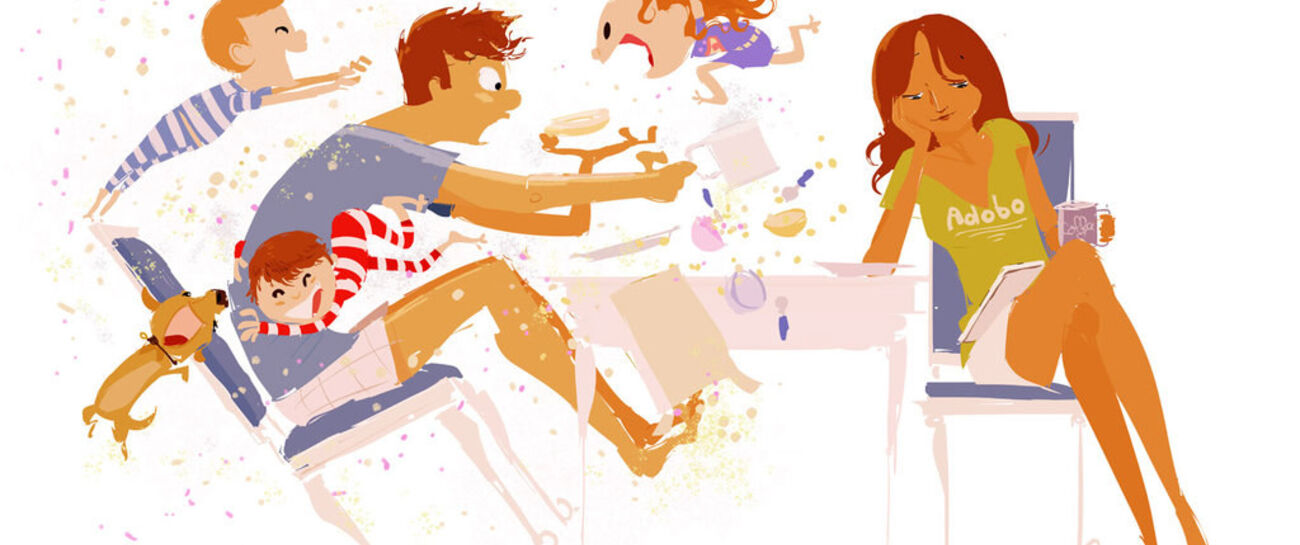 My mornings begin'
with toothbrush"
in hand'
and' then a brush'
of' slick me back,
to' an hour' of my pass"
Now'  I gargle'
Mouth full, of mouthwash,
soon-to-be,  spit back.
Leaving me'
with" a sense of tic- tac.
Now'  I breath.
yummy' omelettes'
That Surround'
like' sound,"
On'  My inner town".
But Before"  i make my way"
Yabba -Yabba do'
little feet "
Our' heading this way.
They' start spreading'
           pleasures of hugs' and kisses"
shouts' ' of byes"
O"  There so' cute' and so" very nice",
But'  before they go,
Like always"
someone"forgot there lunch" to go".
Then' my wife"
speaks' her speech"
With the hope'  to teach,"
Shes' says"
 "hey" just had a hunch,
And "That's our mornings together.
Be careful" and' stick together,
are my words'
to them'  forever"
And' before My later"
Now mind' starts'  to speak
well brain'  'starts to think"
'How nice
"she looks"
wearing pink"
And' 4ft at school' now"
just'  me and you '
now." just us two"
site-to-site"
eye-for eye"
And' that how we complete'
our morning delight.
with our daily vibes" and not one fight",
now we  Smile"
I say' your gorgeous"
And' she says' stop it, liar.
Of us two' she's nicer' that's the truth"
Now 'uncontrollable hugs" and laugh,
and' a pinch in the ass.
And again "
sorry' sorry
Not today' now its late",
To work'  she goes,
Well my eyes'
just follow her,
And'  my head Speaks "
I wish" me and her"
had' an extra hour or more.'
and then' reality Comes"
and' to work 'we go.
Tires burning'  signatures on floor,
3.4  "seconds more"
80' easy' at the most,
So' since' i clocked in 5 min before."
. for a coffee' and
donut I flow"
But" my boss says oh no' there' u dont go"
I" need you here"  i see
your early'
and' with you' is uncommonly. And rarely.  I'm surely"
u' never this early".
I say" ha ha "not funny".
Look down "at my tummy" and' mumble im also sorry".