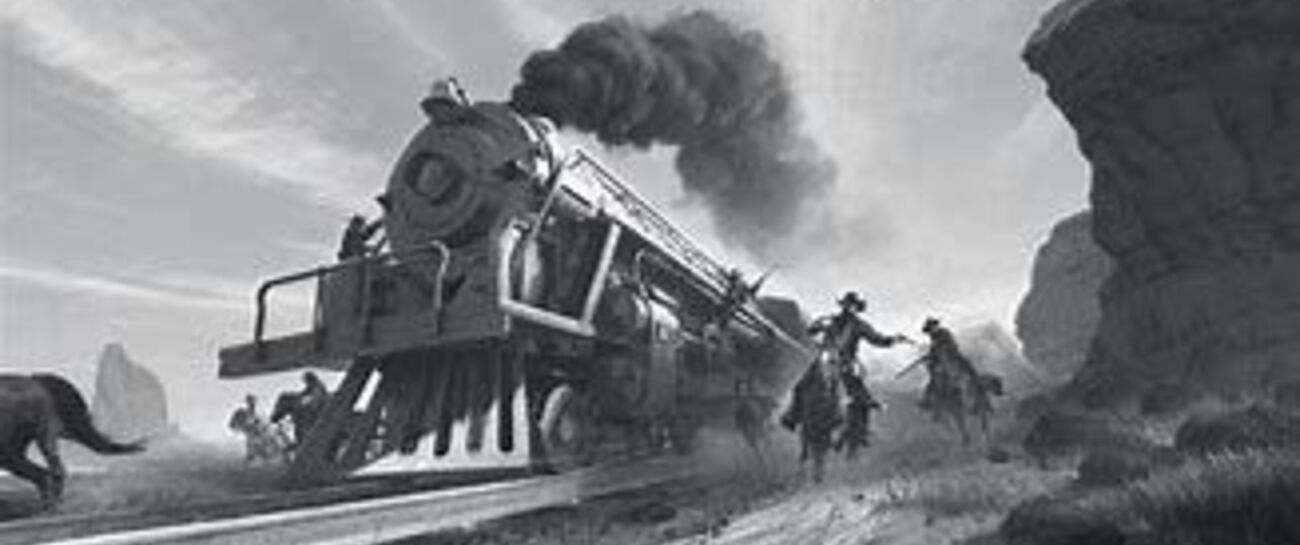 Galloping through red ridge terrain,
Morality tossed asunder,
Charging down the carriage and train,
Pounding hooves and thunder.
Racing stallion's midst the dawn,
Face enshroud and flare,
Pistols clasped, locked and drawn,
Gunsmoke taints the air.
Cries and angst, commuters and plea,
Pockets full of coin and jewels,
Sprightly crew stoke fires to flee,
Shot and fall, wraith and ghouls.
Outlaws gaining a dusty trail,
Shots, wild, sporadic,
Calamity bestows the train derailed,
Loss of life and tragic.
Raiders halt and back away,
Silhouette swiftly appears,
Their plans to loot and gallop away,
Trounced by unwanted fears.
The sheriff and his rifle aimed,
Snorts and muscles taut,
Horses turn before marshals, pained,
Cuffs tossed and pilferers caught.