Poem -
Parachute Poetry...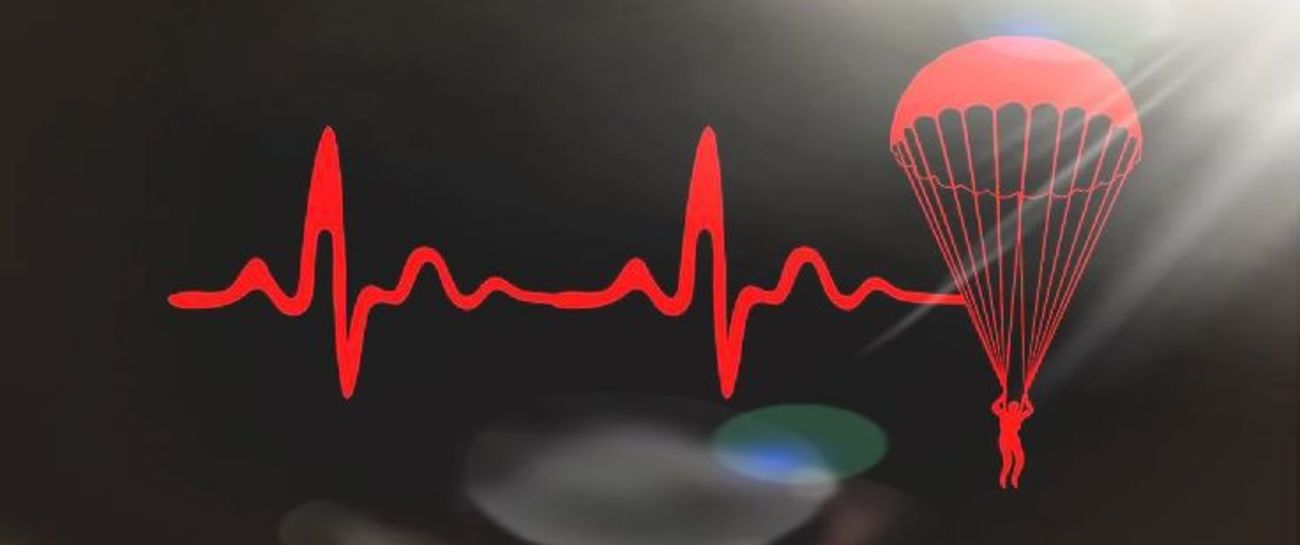 Suppressed,
To a falling existance,
Depressed,
From a weightless presence,
Everything I remember,
Flashing through my imagination,
What was my purpose?
Why the hell, was I created?
A legacy left deflated,
A soul, 
So caged,
Too weak, 
Too tired,
A body in the wind,
Needing to feel pain! 
Flash!
I can't breathe...
Flash!
I don't feel...
Falling!
Falling!
I need that empty page,
To pour ink, 
In the hope, not to fade,
Selfish words I masquerade,
From what I really need to say,
Light!
Upon my lost faith,
Light!
I cannot be saved!
Open my eyes,
I've been living a lie,
Hurting,
But, 
Tonight I must write!
Save me!
I'm gasping for breath,
Save me!
I'm seconds from death,
This is it,
My goodbyes, are with the lord,
I'm hanging on by a pull chord!
RELEASE...
One more word,
RELEASE...
Rid this curse!
I'm still here,
Floating effortlessly,
Side to side,
From,
Sky to land,
A fire, burning inside,
Now,
My fear subsides,
Between lines,
A drip of despair,
Heavenly skies,
My heart, I share,
Through my life,
This is my reality,
In my eyes....
Parachute Poetry. 
I fall,
I release,
I crawl,
I still breathe,
I write,
My life,
My life...