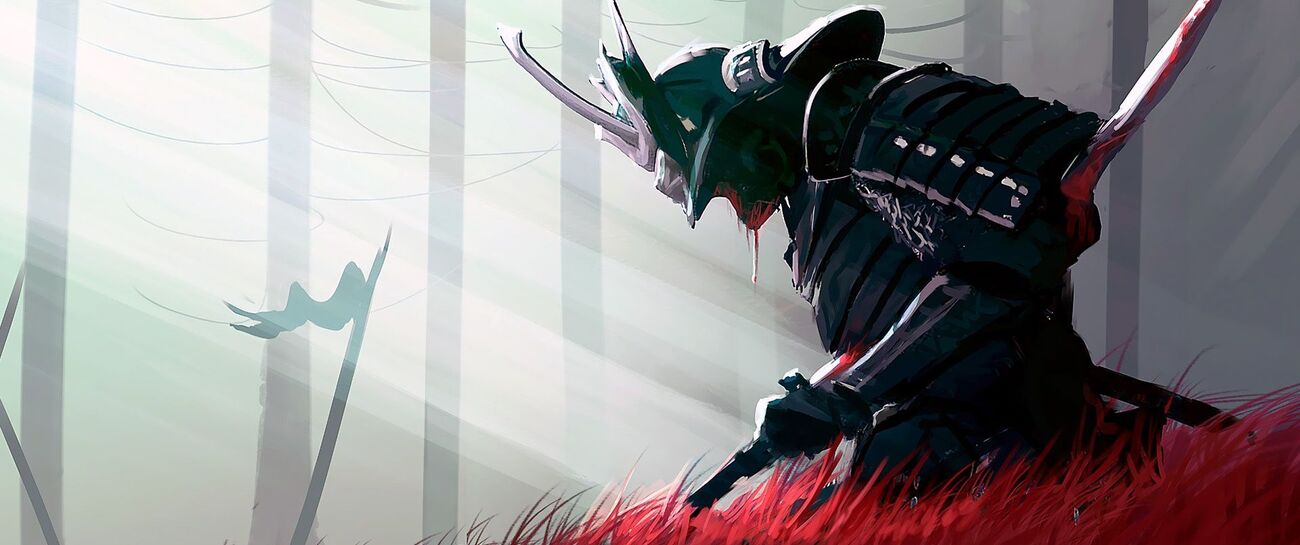 Inviting wind midst blood and regret,
Shakes bough and scatters cherry blossom floret.
Trenchant katana swiftly drawn,
He falls to knees midst the rise of dawn.
Cruor stained armour and piercing eyes,
Disgraced, enlaced, he plans his demise.
Without thought he thrusts through and flesh and bowel,
And swiftly cuts, no cry or a howl.
His ichor gushes, spatter on blades,
Green now crimson as his breath evades.
His eyes closed as he slumps in a heap,
His vessel tainted, his soul in reap.