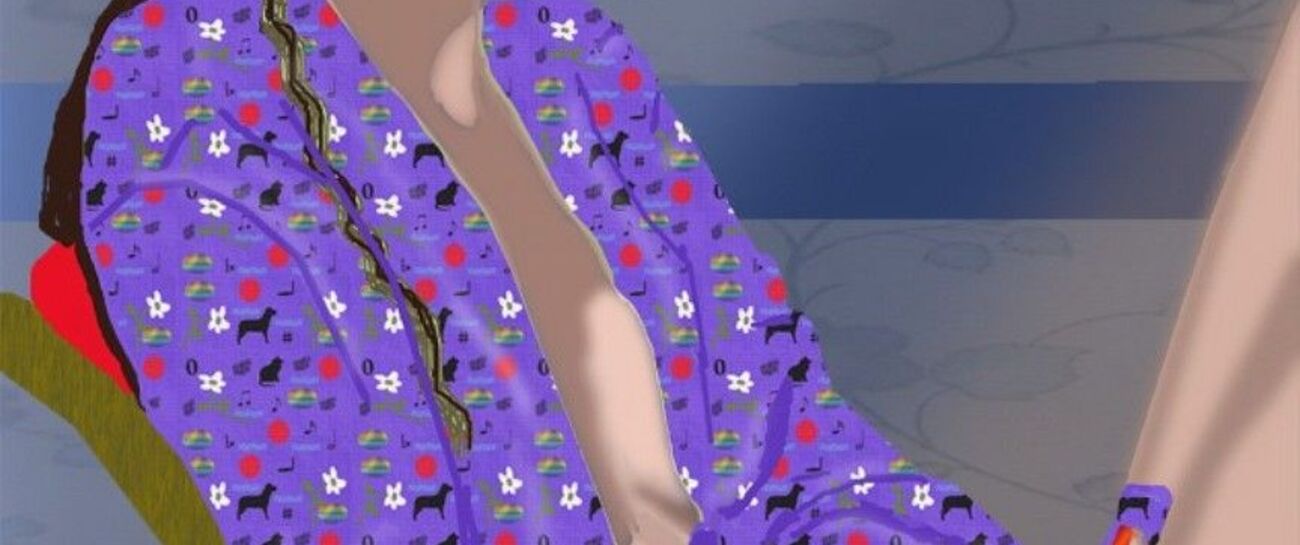 Sitting here in purple feeling blue
Were the words you said really coming from you?
Did I have you so wrong?
My heart is like a wounded bird
She struggles to fly
My Soul tries to make sense
Of nonsense
Lying here cocooned in purple
Listening to the howling of the raging winds and angry tide
Turned against the Lighthouse
Again I thought I knew you
Oh foolish Me
Who bares her wounded heart so freely
In forlorn hope of redemption 
The pain cuts through me
Like a knife through melted butter
I struggle with the Light of Day
Buried in a sanctuary of purple 
Bleeding hearts
You told me I meant nothing
I've heard that so many times
I almost believe it
Sharpened knives hack at my elusive security
Black hoods descend like the hangmans noose
I am again the sacrificial goose 
Willing victim offered to the altar.
My fragile sense of self dissipates
Like smoke curling into the early Autumn sky
I Am yet have no sense of why
Tears roll from my black ringed eyes.
Crystallized emotions  dropping from my eyes
I'm lost on the shipwreck of my lowly self esteem
I'm devoured by your words and what they truly mean
Lying here in purple feeling blue 
Lost Soul once again seeking redemption 
And a World to make anew.