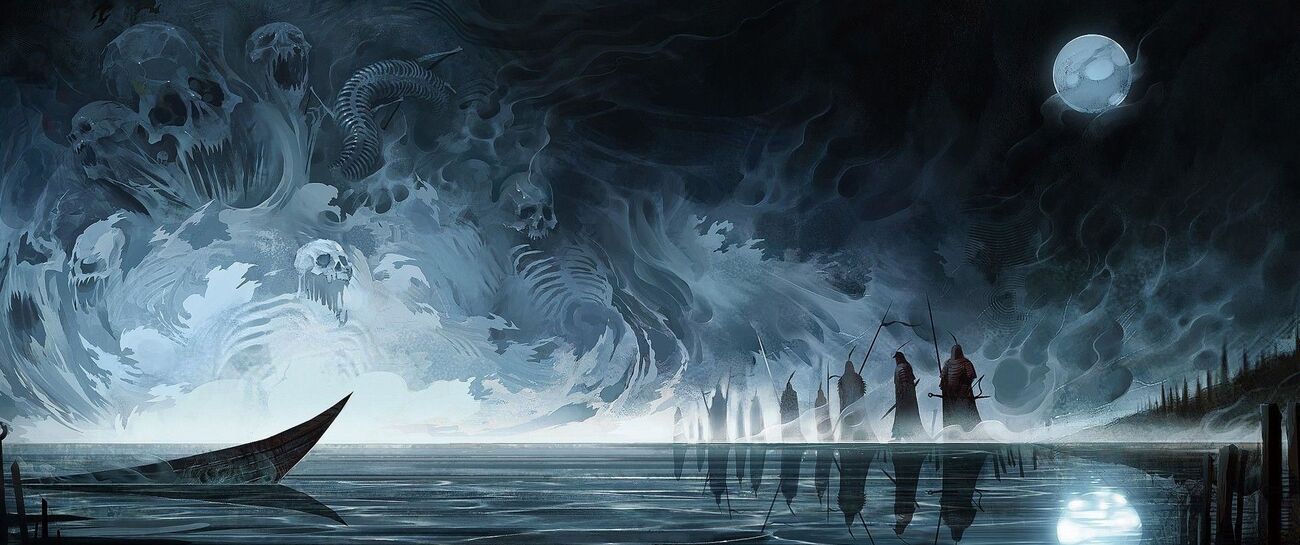 Passed under pretence you may last, ever cast into the eternal stream, Charon upon the river of time sets sail from darkness of unsure shores to ethereal light pristine.
Coins paid in kind by family's blind to where it is you sail, bodies lay broken in the earth as your souls in hope to prevail.
You await your fate, your new vessel in wait, as those in lost swim to their demise, never again to see the light of skies.
Others falter, swimming in lies to an end in eternal doom, gloom, the end.
For you, in due course, your old life remains, in the hearts of all who remember, in starlight they gaze.  Your new life awaits, through gates of clear canvass, at last a new painting to be painted, untainted, breathe…