Through the eyes of a child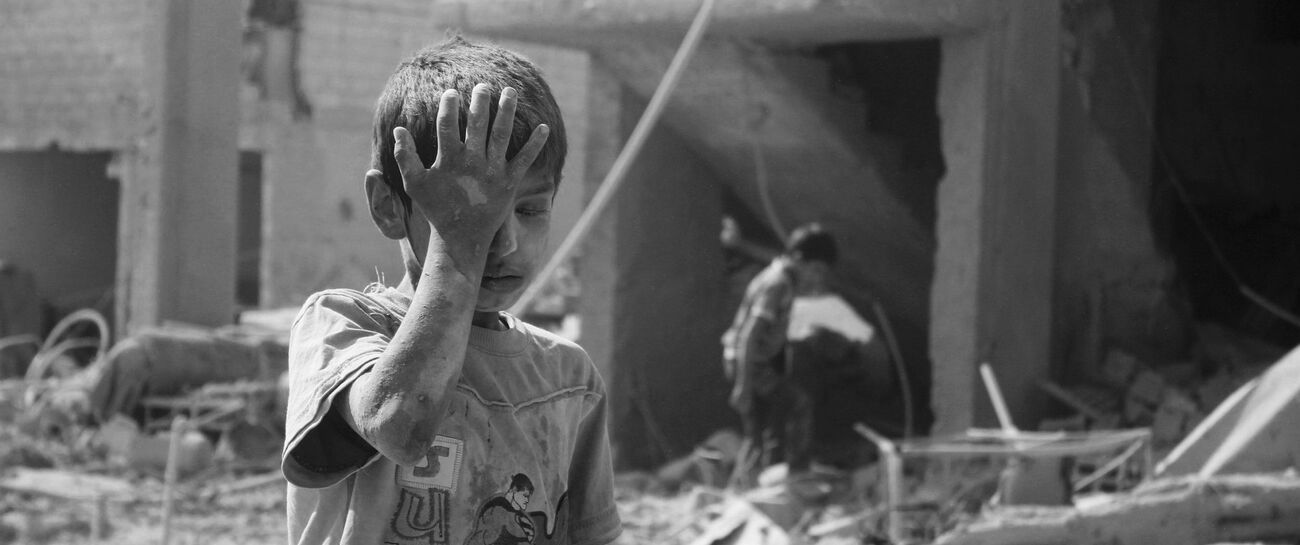 Through the eyes of a child...
To you it's just a plane, taking people to and from;
To me it's a symbol of danger and fear of a falling bomb.
People in the street running scared, begging pleas;
I can hear it's engines getting louder as I fall to my knees.
Please not again, don't do this to my town;
I've seen too much destruction and bombs falling down.
I want to run with gay abandon, wild and free;
I don't understand why you want to kill people and take my childhood from me. 
I see it getting closer, I'm frozen to my core;
Rubble falls around me, my street is now no more.
Just piles of bricks and twisted metal, that's all there is left;
People stumbling, bleeding, weeping, my town is bereft.
I climb to my feet, slowly, I'm uncontrollably shaking;
My eyes full of brick dust and my body is aching.
I look to where my house once stood, no more is it my home;
I stand now an orphan, injured, frightened, all alone.
You'll never know my name or even care what you have done;
I was just a target, an order, not someone's daughter or son. 
I hope one day I'll see you as just a plane in the sky;
With no fear and no worries as I'm watching you flying by.
 
Like 17
Pin it 4