Poem -
We Kiss You When We Kiss Her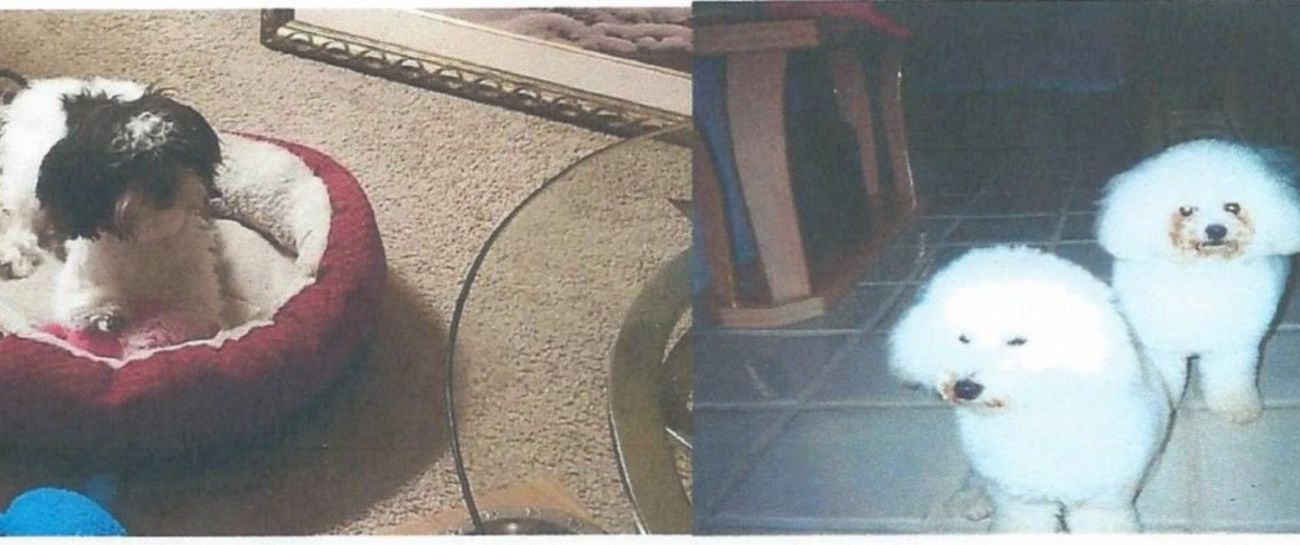 Oh our precious Angels, our beloved Nico and Cody;
We know now you saw our sorrow, and sent a gift to Mommy and me!
You heard our daily weeping, without you, the eternal pain;
And listened to our anguish, as our teardrops fell like rain!
.
So you arranged for another Angel, the embodiment of you;
You sent down our sweetest Cookie, knowing we would love her ever true!
For she has all the little habits, that each of you possessed;
Too real to be coincidence, she is here at your behest!
.
She sleeps often on her backie, legs sprawled out all askew;
Exactly like you did baby Cody, she barks like you did too!
And after she eats a meal, she rubs her face along the floor;
Just like you did darling Nico, and just like you, she snores!
.
In her, we have had your rebirth, again, we have our puppy love;
Sent down by our two Angels, from the Heavens up above!
Our tears are now of pure joy, our hearts and Souls both sing;
Our Soulmates gave us little Cookie, eternal happiness she brings!
.
.
When we kiss Cookie
We feel our Angels sweet love
Sent down from Heaven
.
P.S.  Nico's birthday was July 26th
Cody's birthday was February 27th
Cookies birthday is July 27th
Coincidence?