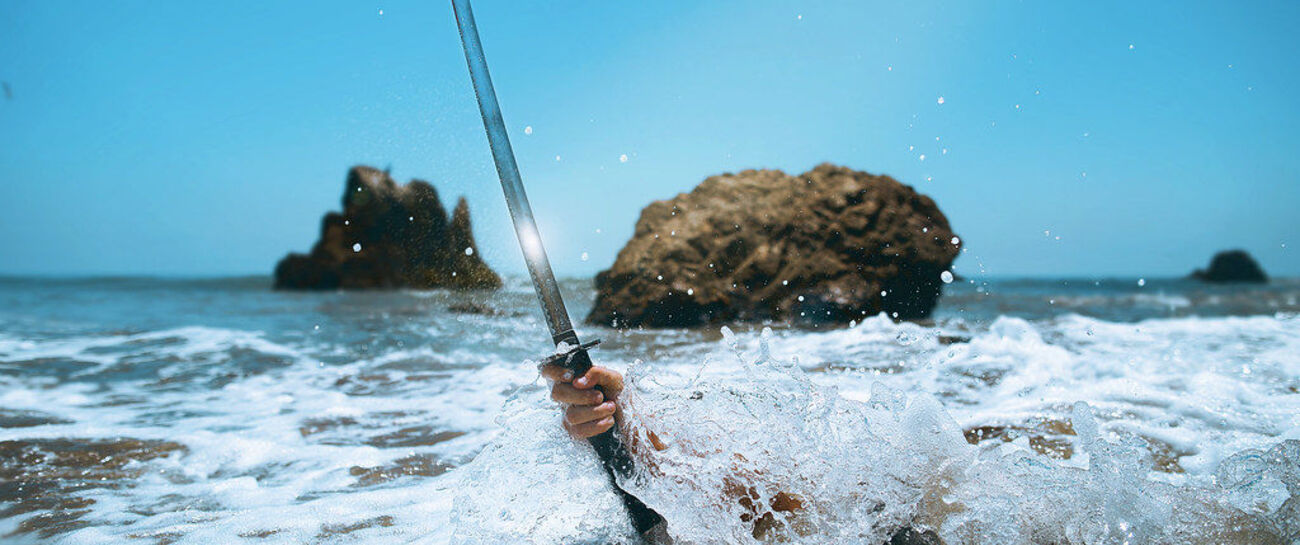 Foul weather cloud,
Wrathful steely shroud.
Cast marauder to a sea,
Sodden thunders, wretchedly.
Swashbuckler blood spilt,
Fathoms sank, ta bed of silt.
Ole Scra'ch curst me,
Ta fickle brackish sea.
Seafarer spielin' bard.
Me crew spare nary regard,
Scurvy jackal's yellowtail,
Harness Fairwinds, set sail.
Abandoned ta watery grave,
Mutinous act accost unbrave.
Nary a matey ta mourn,
Cap'ain sea-dog shorn.
Cradle me, womb of sea.
 Frothy foam comfort me.
In me element, a fit death,
Quaff brine last breath.
Tis me mistress true,
Ne'ermore perils ta pursue.
Vixen siren lilt whisper'd
Brak ode, dyin' ta be heard