Story -
An O.A.P'S Ventures in Vegas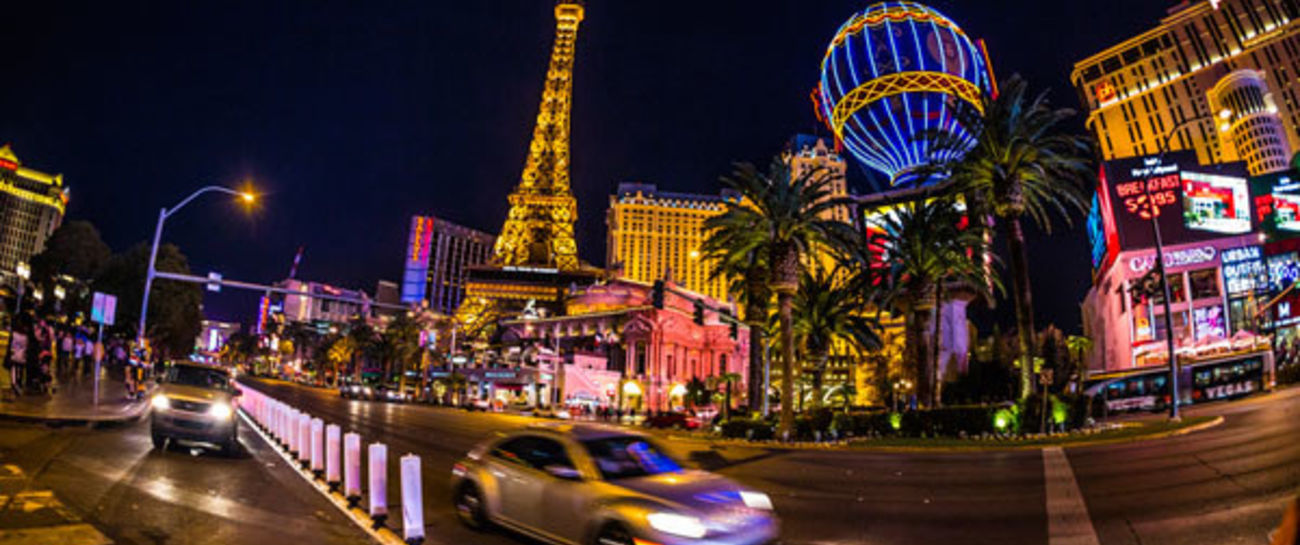 'I'm sorry Alice, but I refuse to take you to a place that wants you to pay for bacon rashers as a doughnut topping, its simply ludicrous' Dennis used to say when she asked him to take her to the Voodoo Doughnut shop. As she got out her purse from her handbag, she tightened his bowtie that she had knotted around the strap. Dennis was gone now, he can stuff his boring oatmeal and raisin cookies, Alice longed to try something different. 'One maple and bacon doughnut please.' She so desperately wanted to love it- to show Dennis it was okay to stray from routine... but the bacon was too salty, and the maple clamped around her gums making her lose faith in the strength of her dentures.
Alice put the keys in the ignition of her Rover so that it bubbled to life. Her key rings jingled as she let go of them. One of them a mini picture frame given to her by Dennis' children from a previous marriage. Ashley and Benji were young when their parents got divorced. Darcy was an unfaithful woman who consistently smelt of cheese and wine. By the time Dennis had asked Alice to be his second wife, she was forty years old and his blookd pressure was too high to conceive. The picture on the key ring was an retro photo of her parents. They looked at her with concern, and yet at the same time they look content, with absent wrinkles alive and well. Of course Alice would have loved to have her own children. If her own Mother was here today she would have scolded her for giving up so early. Her Father on the other hand, would have walloped poor Dennis for being so 'inconsiderate.'
870 miles, she thought to herself, that's almost nothing, not even a day of driving... 14 hours tops... Vegas get ready- I'm coming for you!
Alice had planned to stop off at Vegas for a night or two before driving to Florida to live with Aubrie, her best and only friend. After her two year battle with her own husbands Demntia, he finally let go and she decided to retire early and move to the 'The villages' in Florida, a society of people over fifty with weekly activities and a free gardener. She wrote to Alice every month, telling her about zumba, learning French and how she was eating better than she ever did when Frank was alive. She begged Alice and Dennis to join her.  The thought of it made goose bumps boil under her skin until they erupted into an excited everlasting smile. At least until she spoke to Dennis who unsurprisingly reacted as if he had brushed a hair off his Sammy Windsor Blazer. 'Alice you do make me laugh with these ridiculous ideas of yours, what about Ashley and Benji, I can't just up and leave. Oregon is our home.'
He died two months ago on a swing seat in the garden of the Gearhart, Oregon cottage. She had gone to fetch them some lemonade and strawberries after he complained about his mouth feeling dry and by the time she returned he had stopped breathing. It was perfect for him really, in a place he felt comfortable, in control and with little anxiety. When he died there was nothing left but the house they shared and the furniture inside it, and it wasn't until his death that she realized how little friends she had. So after his funeral, Alice sold their Gearhart home, said goodbye to the seaside and tranquillity, packed a couple of bags and boxes and decided to drive to Florida and live out the rest of her years as content as possible. But when planning her journey, she realized it would take her through Nevada. Las Vegas was a place she had always wanted to visit and so in a concluding act of rebellion she booked a few nights in a nice hotel near the Paris experience, so that she could experience a little bit of what sin city had to offer.
Alice arrived in Vegas around Five O'clock and pulled up in front of the Bellagio Hotel. She gave her car to two young gentleman in Silk vests who greeted her as if she was royalty. The illuminated fountains rose high in a sheer gospel shade. The building stood taller behind it like a declaration of self importance. Alice was shown to her room where she unloaded her bags; she left her moving boxes in her car. From her suite she could see the Eiffel tower, half the size of the real one but the lace structure made it stand out regardless. It demanded to be admired. It was nearing the end of October and the crisp sunlight would soon be transformed into a translucent twilight. She decided to explore.
As Alice moved nearer towards the Eiffel tower it became a dull grey, instead of the steel bronze of the original. She felt guilty looking at it. Dennis had taken her too Paris when they were younger, it was the most exciting part of the trip, the Louvre was underwhelming and the Arc de Triomphe was a concrete arch in the middle of a round-a-bout. It wasn't until she had turned her back on the Tower that she noticed a building, smaller and more conspicuous than the others- the underdog-  with a scarlett sign that hung off the side of it reading 'Le Cabaret' in italic gold writing. She walked in aimlessly expected to find an empty room with chairs and tables facing a vacant stage and a lonely mic. It was nearly seven o'clock, Alice assumed it would have to be atleast ten before anything exciting would happen. But when the Bouncer let her in displaying a raised eyebrow, she could hear singing and chanting from the Lobby. A blackboard easel read 'Cabaret beginners welcome'
Alice paid the entry fee and walked in to a room filled with both men and women drinking anything from whiskey  to champagne. The tables were small and circlular with cloths that matched the stage curtains. A woman stood there cupping the microphone like a delicate bird. Her lips were crimson, and her eyes defined with thick eyeliner flicks. Alice stood there in her cropped trousers and blouse, too afraid to sit down; to mesmerised to leave. Girls dressed in suspenders walked around holding trays on their perfectly manicured hands. 'Can i get you anything?' One of them asked, 'Would you like a seat?'
Alice looked up at the waitress in five inch platforms, 'Dear id love a feather bower and a hand up the steps to the stage, if you don't mind.' The spotlight danced around her cheeks, making her squint, and smile nervously. There weren't any feather bowers backstage, but they had  found a pair of stilletoes in her size, a cocktail dress that made her wish shed broad spanx and a headband with a feather on the back. Some of the women cheered but most shouted drunk obseneties about her celelulite and saggy body parts.The men stared at their drinks instead of empowering her. One of them at the back shouted 'Bring back the young chick!' and Alice ended the song after the second chorus. She was a long way from Oregan. Long gone were the days where she was young enough and beautiful enough to be accepted by strangers.
She had changed back into her slacks, kicked off the stilettos and ran out of the building before the waitress took the photograph she had agreed to before the sham. The sky was beginning to turn indigo and all of a sudden her cashmere cardigan didn't seem thick enough so she went back to the hotel and sat at the bar in the casino.
'What do people drink with whisky nowadays my love?' Alice asked the handsome man behind the bar. The button of his silk waistcoat strained under his thick muscular chest.
'Some mix it with coke miss but I usually prefer it neat,' he said as he washed a glass.
'Well ill have it neat then please with a slice of lime would be fabulous'
'Neat with a twist Ma'am coming right up'
So she drank this neat whisky with twist after twist. The taste was bitter and scolding at first but it began to soften the more she drank, and the more she drank the more she gambled. She steered clear of the roulette wheel, afraid her vision wouldn't allow her to see the difference between red and black; yet she found solace in black jack twisting when she should have stuck, losing the money Dennis left her to pay water bills and the TV license. Although she found all of this much more entertaining than the discovery channel and so continued until she lost all concept of time and money.
Most people were tolerant of Alice occasionally smiling for they had a hunch of the tragedy that must have brought her here. They bought her drinks and called her their lucky charm and she celebrated when they won, went to the toilet and never returned when they lost. She laughed sometimes on her own other times in a crowd and had managed to forget the carnage that was Le Cabaret.
'Fuck Dennis!' she shouted climbing on a table, 'Fuck Dennis and his organised underwear drawer and church every Sunday!'
'Fuck Dennis!' her fellow gamblers shouted, despite not knowing who Dennis was or what he had done to deserve this lashing. 'And his organised underwear drawer!' shouted a waiter bringing around canapés. 'Do you need a hand getting down from there?' said an older gentleman. He held out his arm for her to hold on to, which she politely acknowledged. 'What's a beautiful young lady ike yourself doing in Sin City?' He smelt of smoke and antibacterial wiped, his arms hairy and his hands looked rough.
 'Thank you' Alice said, trying to avoid eye contact, 'I think I've had a bit too much to drink, ill probably just go to my room.'
'So soon?' he whispered into her ear. His hand felt heavy on the small of her back, his fingers were long and spindly. Alice felt uncomfortable with his green skin being so closed to her own, she felt fragile and young but not in the way she had wanted to before. 'I think i need to know who this Dennis is before you go running off to your bedroom all heartbroken?' 
'I really should be going.' She said more abruptly that she had intended but her insecurities were seeping out from her eyes. She turned her head away so that he couldn't see the tears running down her cheeks and she ran for the door leaving the intoxicated chanting of gamblers and waiters who were still shouting obscenities at poor deceased Dennis.
She perched on one of the steps of the hotel. The thousands of lights glittering and blinking stopped her from feeling so alone. A pigeon landed beside her, searching for food, looking just as forlorn as she did. 'Hello there little bird, what can I do for you? Are you missing your family?' she asked, 'Have they flown away and left you?' she paused and looked past the high-rises and neon signs into the sky where there was a calmness that reminded her of nights back in Oregan. 'I know how you feel.' She took out the unfinished bacon and maple syrup donut from her bag and broke it up laying the pieces on the pavement for the pigeon to eat. She chuckled while he pecked with enthusiasm.
'S'cuse me miss, ya'll know its against the law to feed them things over here?' said a policeman walking down the street wearing ankle swingers.
'But officer he's not doing any harm; just lonely and hungry'
'I don't care if the flying rat is crying on your shoulder with a day left to live, it is against the law to feed pigeons here and you should know that, an ol... an experienced lady like yourself should be aware of current affairs...'
Alice stood up and dusted off her trousers. 'With all due respect officer you have no idea what I should and shouldn't be aware off'
'With all due respect Miss, its 4.30 in the morning... If you don't wish to spend the rest of your night in a cell, I suggest you go to bed'
Alice reluctantly did as the officer asked, and left the pigeon alone again . She was angry at the officer but happy that the pigeon was no longer preoccupied with feeling alone, and instead focusing on demolishing food that she had given him.
The bed she slept in was harder than she expected and when she awoke around midday her head felt as though it was on fire. She hadn't felt this hung over since she was twenty one and dating Christian Norris from her dance class. She promised herself two things in that moment. Firstly that when she made it to Florida she would join Aubrie and begin dancing again, whether it be zumba or ballet it didn't matter as long as she felt the freedom of movement once more.... a feeling she hadn't realized she had missed until last night. Secondly she promised herself that she would begin writing letters to Dennis. Even though he would never receive them, she wanted him to know how happy she was that she was taking control of her life again. But she wanted to let him know that she missed him, she missed how consistent his organised underwear drawer was and how open minded she felt after church every Sunday. But this was a new chapter in her life, possibly the last, and so she refused to be scared of disorganisation and inconsistency... but she promised him in that moment also that she would try and make it to a church in Florida at least once a month... maybe that is where she would post her letters.
 
When Dennis died, he took her whole world with him in a rucksack that sat next to him in a coffin underground.
 
Like 0
Pin it 0