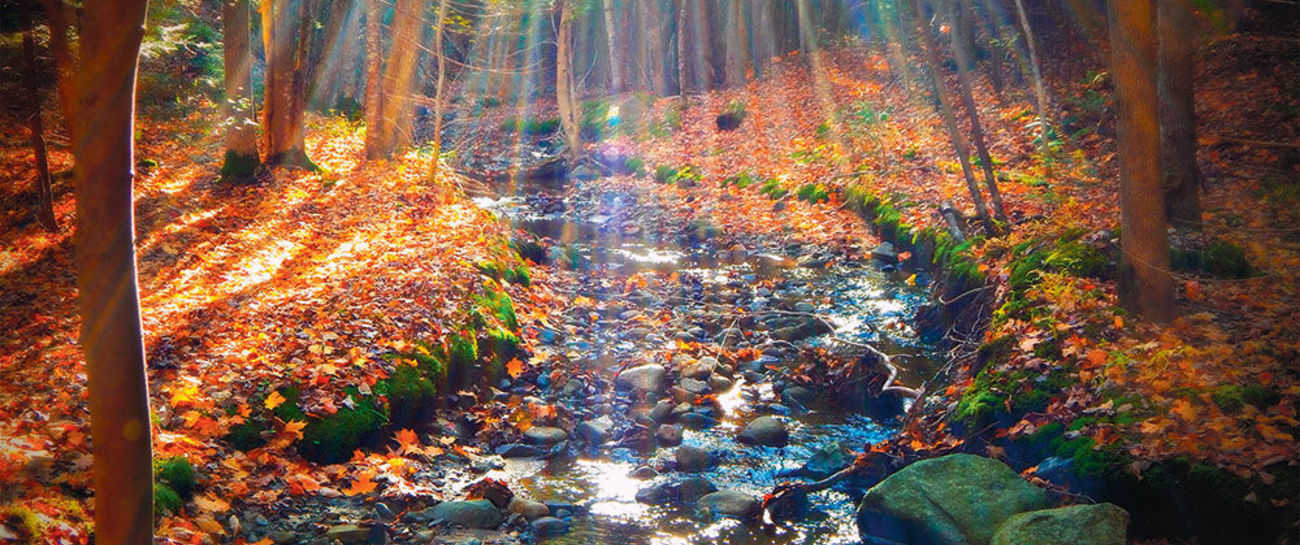 The trees are radiant!
Glorious and gold,
rich with crisp apples
worldly and bold.
The departing summer sun
bids a fading farewell,
to the lonely scarecrow
that gazes forlorn,
moody and tatty
ragged and torn.
Sombre in silence
falls the Autumn rain,
to kiss fresh, the flustered
summer cheeks of lovers
who part in pain.
Whose hearts flutter and float
in blue sky dreams,
then fall together, as flowers,
to rest in still peace
amongst the still leaves.
Spirits of the air
find their voice within
chill mist hearts,
to sing through trees
and whisper to the cold stars.
Birds sing their melodious tune
to herald in harmony,
the candlelit twilight world
of the sovereign rose sun,
and the rise in afterglow
of the harvest moon.
Like 2
Pin it 0