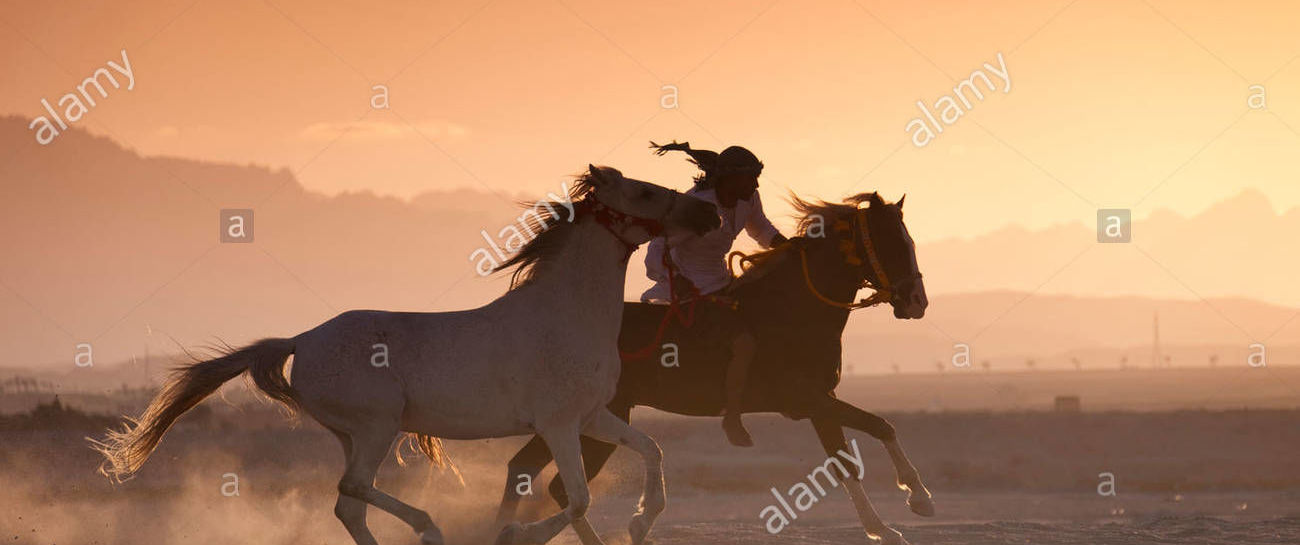 Her warm breath is like a cloud
Blown by a fierce wind.
In the clear cold desert air.
Where the stars shine like diamonds.
On the necklace of a queen.
Where the wind sighs with visions.
And the horses are our wealth.
She is the finest mare.
Eyes brown and wide.
Flaring at the strain of flying.
Across the endless dunes.
I ride her my Arabian mare..
Into the dawn of my destiny.
Into battle and into peace.
I ride to find ALlah
To protect my heart and home.
I ride til I make the heavens..
With this mare,my etenal home.