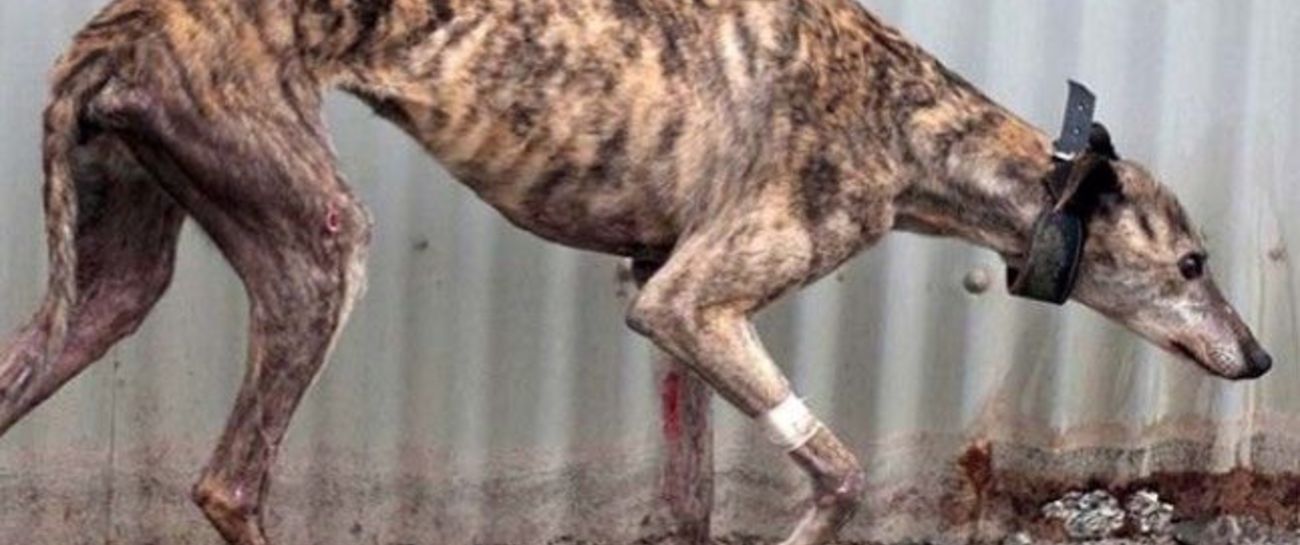 Your a beauty,
Hair like silk
Perfect body
Built for speed,
I'll just tag those ears
And get rid of that tail,
You need to function
Like a machine.
Warm shelters
Tasty treats
Crushed up drugs
Hidden within meat,
Run Run Run
As fast as you can
Make me rich 
That's my plan.
Ohh, what's this,
You've slipped and fell,
Twisted your stomach
And broke your leg,
I'll pick you up
Hold you tight
Show the crowd
That I mean well.
Your useless now
No money to be made
I'll burn your ears off
To hide my name
Dig your grave 
Shallow and cold
Bullet to the brain
And Hide your bones
Back to the farm
To buy a new hound
Will you make me rich?
Or just let me down.