Poem -
Immortal Jellyfish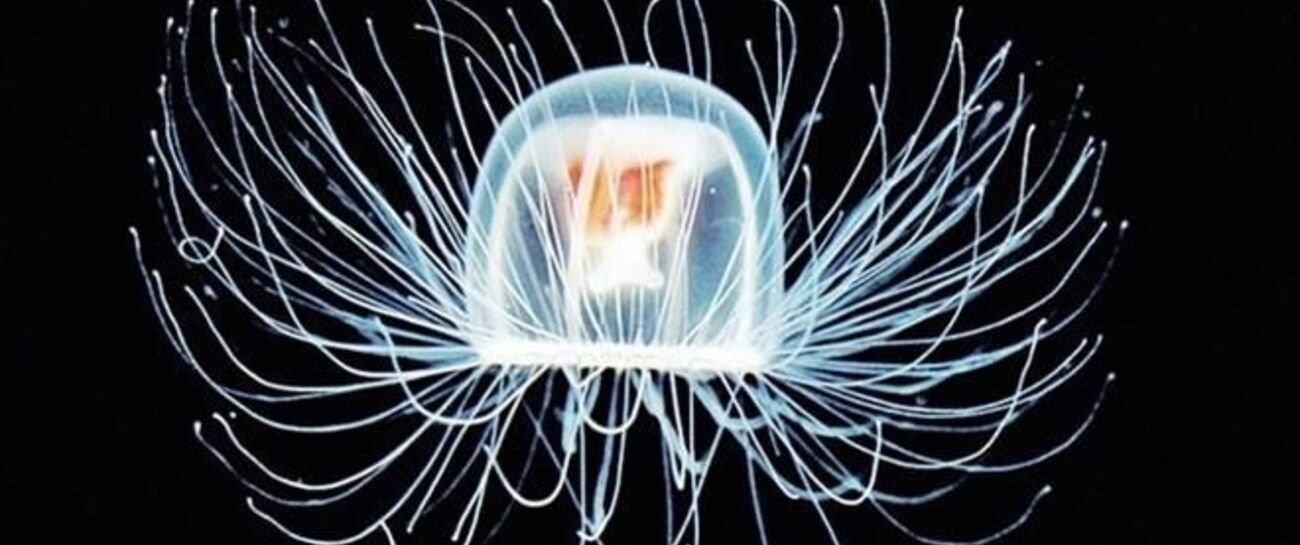 Mayflies only see one  sunrise,
algae dies before the oak.
A wave created, hits the shore
and dissipates at that first stroke.
Oh beats so fast the hummingbird heart
In constant wheel we wax and wane.
The countdown quickens for when so small,
we live,  we die,  begin again
As rainbows slowly fade away,
from birth to death the  yang and ying
of numbered  heartbeats counting down,
but love.. what of this longed for thing?
If love were Turritopsis Duhrnii
t'would  surely  last eternally?
Immortal jellyfish so sage
please pass your secrets onto me….
Like 4
Pin it 2