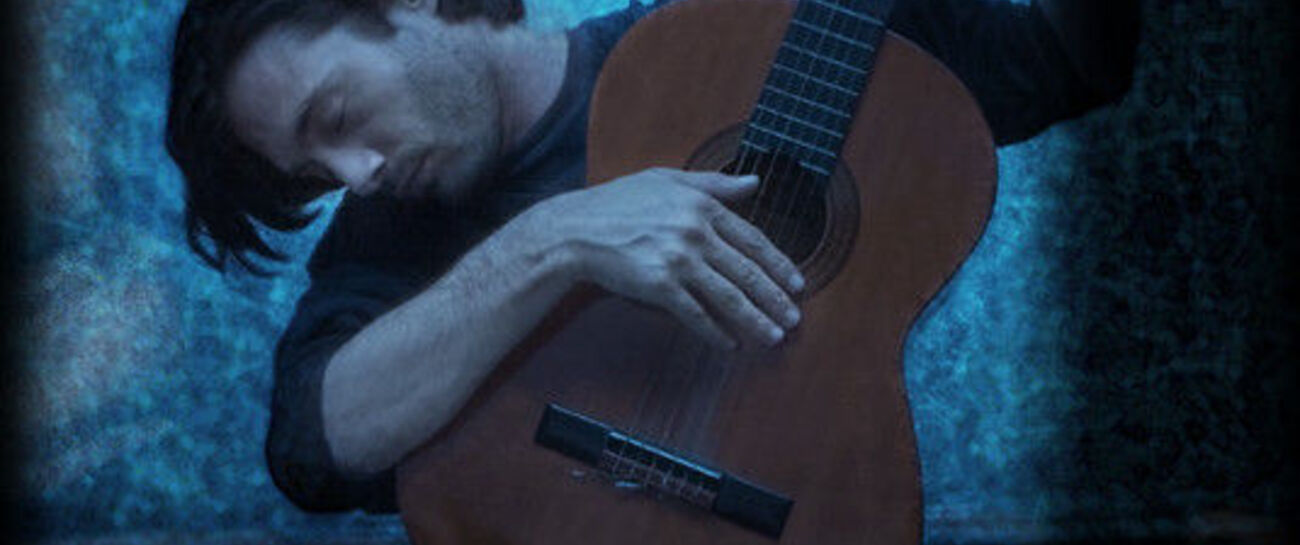 Guiding hands for eyes to see.
Chafed tips strum on key.
Unlock refrain, a melody arose.
With each lyrical verse, I compose.
 
Caress strings with intricate care.
To bring out splendor beyond compare.
Now a wood's worn on this ole guitar.
Yes, it holds more than one surface mar.
 
Treat her like a lady, always give respect.
Fine wines age, cadence flows yet.
I sense you think me of feeble mind.
But believe me; I'm more than just maligned.
 
No mere words can explain the duty.
Making love to this muse beauty.
Soft notes arise music lingers.
I make it come with just my fingers.