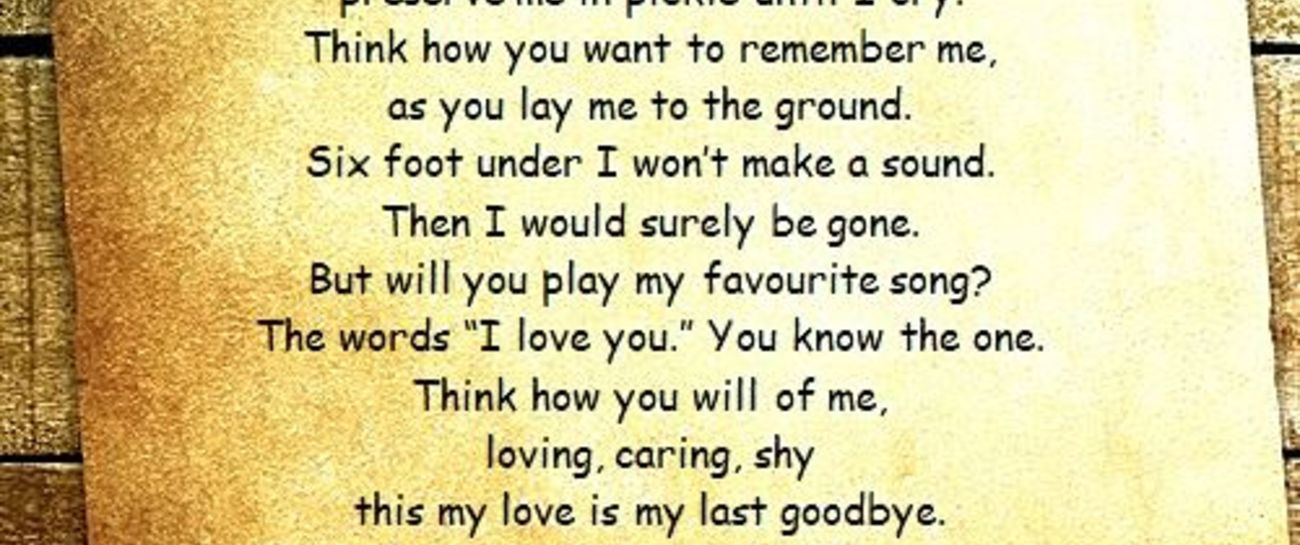 If I could wake up and die,
I would surely try,
preserve me in pickle until I cry.
Think how you want to remember me,
as you lay me to the ground.
Six foot under I won't make a sound.
Then I would surely be gone.
But will you play my favorite song?
The words "I love you." You know the one.
Think how you will of me,
loving, caring, shy
this, my love, is my last goodbye.
If I could reincarnate for you,
What would I say or do?
The haunting of your dreams to name a few.
Please though speak of me well,
keep my secrets, they are not to tell.
I can see what you're doing even in hell.