Poem -
Love is Like a Red, Red Rose. I Find it More Like Wine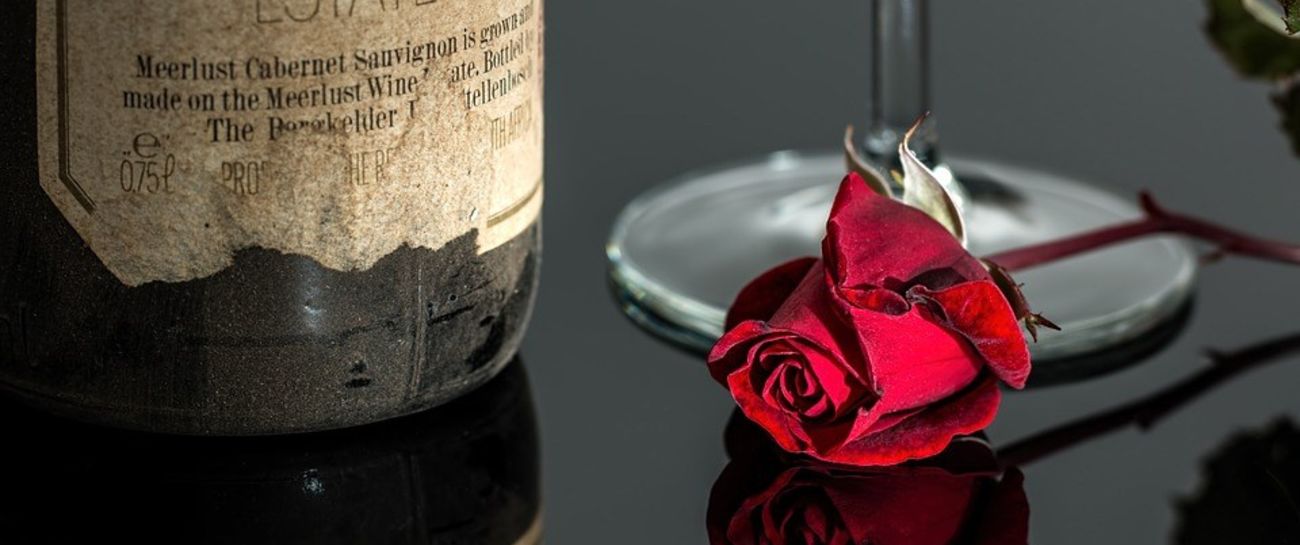 The earthly aroma of that uncorked wine
Flushed open the pages of my youth again.
As to an easier chapter in a simpler time,
I roamed (with stick in hand) through glen.
 
I was marching down to my stop
Where the bridge darted over nestling water
To meet with a soft blanket of snowdrops
That I had come to cruelly slaughter.
 
Like some Jacobite, I glanced my blow,
The pine branch mowing through the flower.
And from the massacre that lay below
The stems heaped to form their bower.
 
Through the emerald bodies I saw a red,
A ruby amidst that lifeless green sea.
Yet it looked drunken and almost dead
Above the mound of the fallen free.
 
What brought her to a foreign land?
An English woman on my Scottish shore.
A plaque now spent by dust and sand
Bore her name throughout the gore.
 
There was nothing else to say.
Only a clueless and coded mystery.
A name forgotten and gone away,
Blown adrift by the winds of history.
 
I gently plucked her from the bed.
And read aloud her name, forlorn.
From my hand, she drew a thread
A victim of her lustful thorn.
 
Wine is such a treacherous drink.
A glass to drink will bring great pain
And a bottle will cast your heart to sink.
I cannot drink this joy again.
 
The rose is pressed beneath the page,
Dead; but there, inside that book.
Its beauty now permitted to age,
So that I may have my look.
He said love is like a red, red rose.
I find that love is more like wine.
It lasts a while and then it goes
Unlike that darling rose of mine.