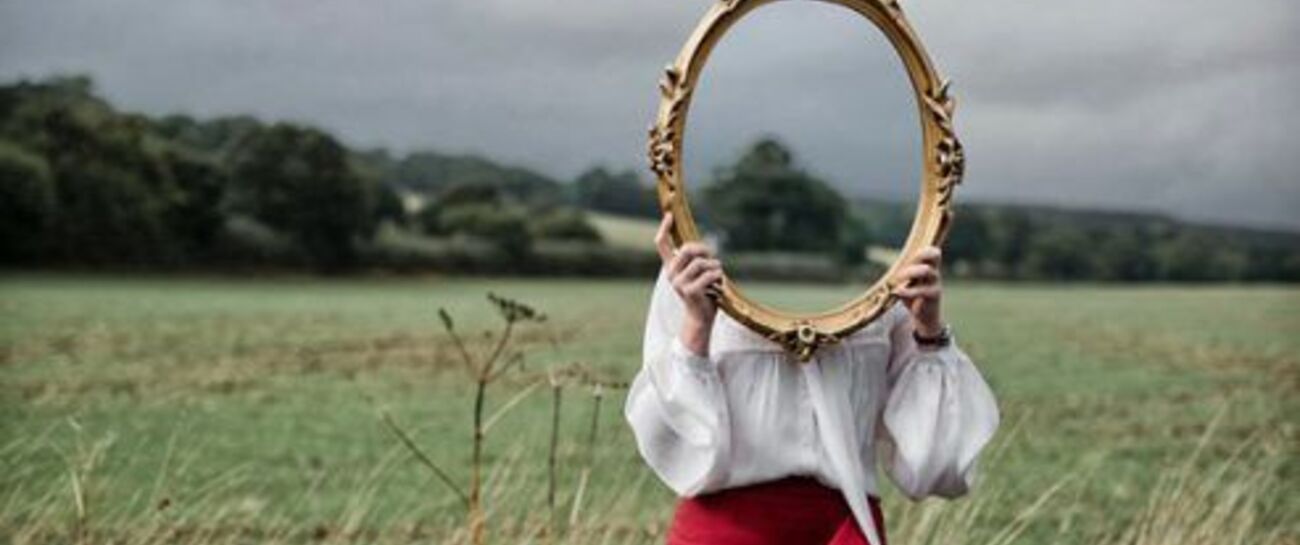 Self image is a mirror,
Never getting anywhere.
Moment you feel good,
Reality crashes through.
Eyes stare back,
To see disappointment,
Swimming through lies.
Reflection blurs perfection.
Spend hours preening over alluring disguise.
Nausea is strong.
conservation of energy in action,
Leaving you in angles and shapes.
Can't escape the leering surface.
Left, right, up, and down.
Faces of mirror cry out.
Glass shatters as emotions run away.
Walls you can't walk through,
Fracture away from each other.
Seizing all images.
Heart starts to venture,
while in process of mend.
Therapy is required.
Stretch of days spent to recuperate.
Mental picture smear the mind
Coating images,while thick as blood.
Self image is a mirror,
Never getting through.
Moment you feel acceptable
Actuality collapse along,
Leaving disappointment.