Poem -
Mr & Mrs Chip!
Just a bit of fun 🤣🤣💜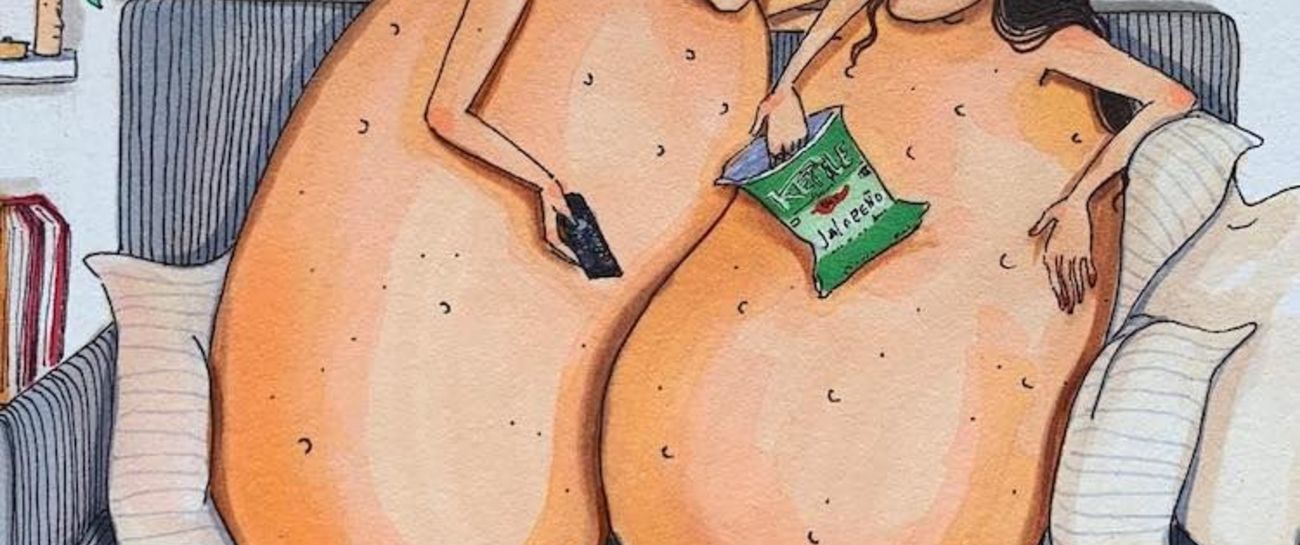 There once was two potatoes called Mash and boiled,
They met in the field and loved shaking off there soil,
Romance was in the air, for each other their eyes were peeled,
One day they were a little frisky and gave each other a sneaky feel.
One thing led to another and they both got too excited,
They knew a lifetime together was possible so they married,
Time went by and they made potato babies,
Everything went too fast, potato life was just so crazy,
But they were happy, they had great family times with each other,
For 1 potatato 2 potato 3 potato 4, they were the best father and mother,
They always wanted to travel the world on the road or in the skies,
They never went to France though, in case they turned into French fries
Many days were spent dreaming about vegetable oil,
Many nights were spent eating a packet of cheese McCoys,
They laughed together with their favourite t.v shows,
But in the end they ended up being lazy couch potatoes...