Poem -
Silence of equanimity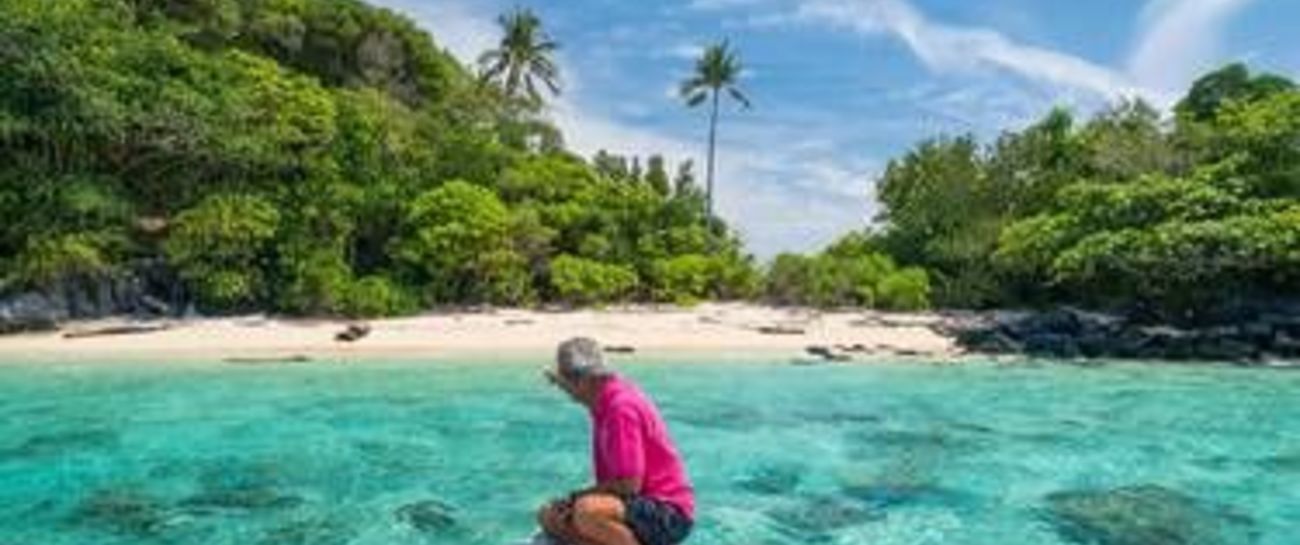 Row, row, row your boat to reach the other side.. our very own deserted island.. a sanctuary for us to hide..a perfect picture, the Promised land with pearly gates..an abundance of edible provisions.. bananas, mangoes, coconuts  & dates..
Amongst the desolate & forsaken is peace & tranquility... can you just imagine a total silence of equanimity ? Well I personally cannot contain myself... "Take me away to this place" Just what the Doctor ordered for one's inner soul space...
Such a restfulness of repose...a sedateness of a hush... to rid the city chaos of hustle bustle...tormented with it's constant rush...I shall be in absolute ecstasy...nothing but Mother Nature & us two...lying lazily in my hammock watching the beautiful oceanic view...