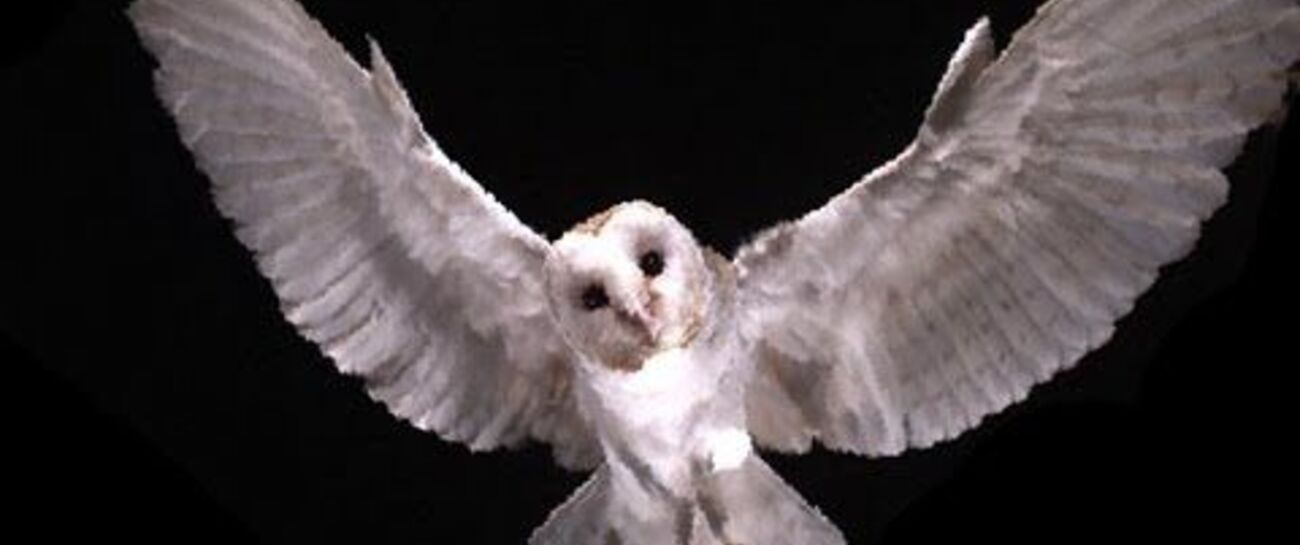 The owl sits silent and still
in the moonlight, waiting, wise.
Set deep as jewels in a feathered
heart shape face, watchful, worldly eyes.
Through cage of iced winter branch
in the dark wood, a mournful song,
echoes across the heath, the sky,
the world and beyond.
A winged messenger
of Jupiter and Mars,
a melancholy call to
the distant cold stars.
Then through the night chill air
a stealthy flight, a winged phantom of the night,
the light of the full moon gathered in
to form spectral wings,
swooping low through the rolling mist
that creeps along the heath,
cruel talons drawn,from a feathered sheath.
Under the black cloak of darkness
a muffled thud,
then to return, to perch still, in the moonlight
sheathed talons stained in blood.
To cast a grave eye
over dark shadows
that consume
the earth and sky.
Like 2
Pin it 0