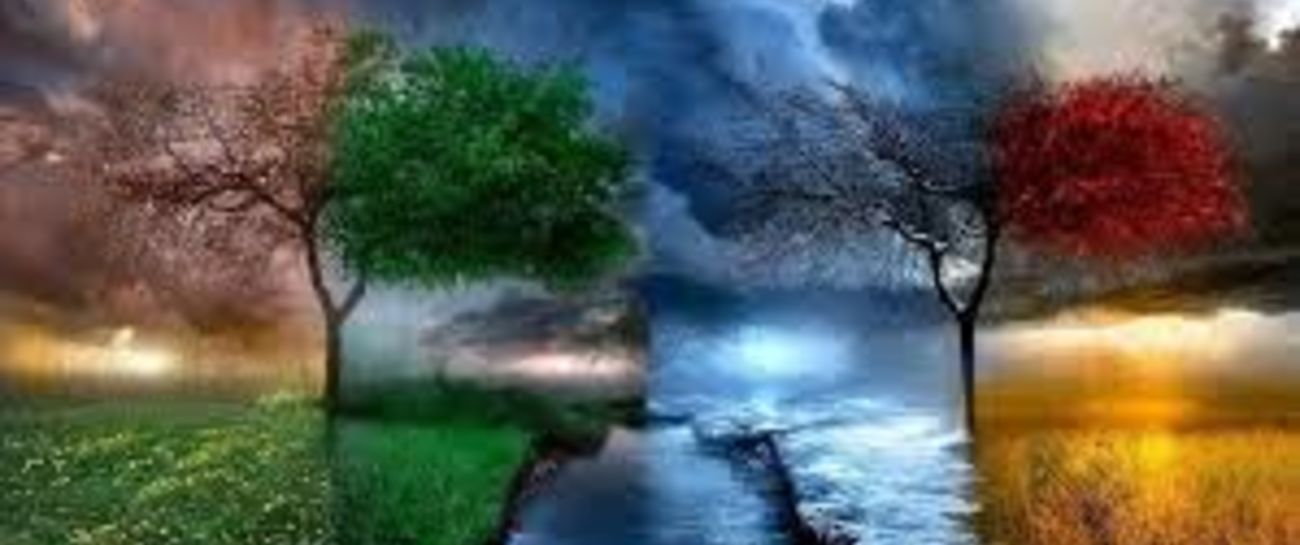 Wafting on the wind,
the smells of new beginnings.
Warm currents flow 
dancing and swirling 
lifting strands of hair
gently with invisible hands.
Little green buds,
unfurling, shyly, tentatively.
Jeweling the once bare trees 
with bright new emeralds.
Thrice curved mountain 
in the distance,
glows grassy green
gleaming in golden sunlight.
Haloed with white puffy clouds.
When suddenly…
Playful currents fled. 
Baby buds shivered.
Mountain in the distance 
disappeared behind a screen of grey,
scowling thunderously.
The loving light of gold,
smothered, plunging the world 
into darkness.
Bone-chilling, arrogant 
gusts of wind blew.
Chasing away any warmth
that may have hidden. 
The grass ruffled and bent
rippling like water, 
turning from green to light green
green to light green as 
fingers of cold weaved its way 
into the miniature world of insects.
Then came the frost.
Coating all in a shiny layer of ice,
freezing the grass to sharpest of blades.
Finally, the last wave came.
An array of frigid flurries 
dispatched from the sky 
attacking all in sight 
muffling and muting the world.
Until all was silent.
All was white.
All was frozen.