Poem -
Wild Easter Affair!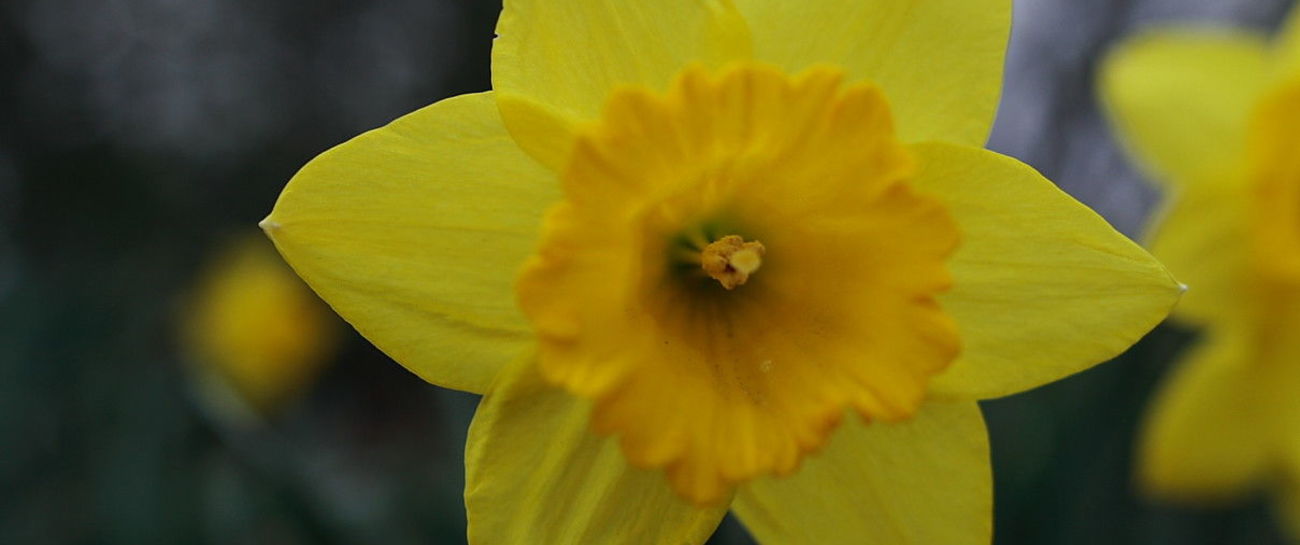 Daffodil Lil, slender green leaves,
Kiss me under the willow tree,
It weeps for you, it cries for me,
Relies on vibes of harmony!
 
The farmer's field is thick with corn,
Predicts a harvest of rich rewards,
I've berries to cherish, don't perish, keep  warm,
I'll try not to prick you with naïve thorns!
 
I've fruit in abundance,  defences galore,
A sensitive nature for you to explore,
Brambles to handle deer try to gnaw,
Come share my protection, my affection is yours!
 
Let's welcome the morning, a dawn of sunrise,
You growing beside me, enhanced, dignified,
Your petals with speckles of decorative dew,
A touch of perfection, an adrenalin view!
 
Among your admirers, the waist-coated bee
Hovers in silence attentively,
Yellow is a colour they easily perceive,
Blue is the other, the sky has conceived!
 
Stamens of craving comprehend
A sensation racing down through the stem,
My blackberries complimented by the touch
Of your delicate petals; soft silky, deluxe!
 
Daffodil Lil, contentment indeed,
Loving me under the willow tree,
It cries for you, it weeps for me,
Desires complete, sweet honesty!