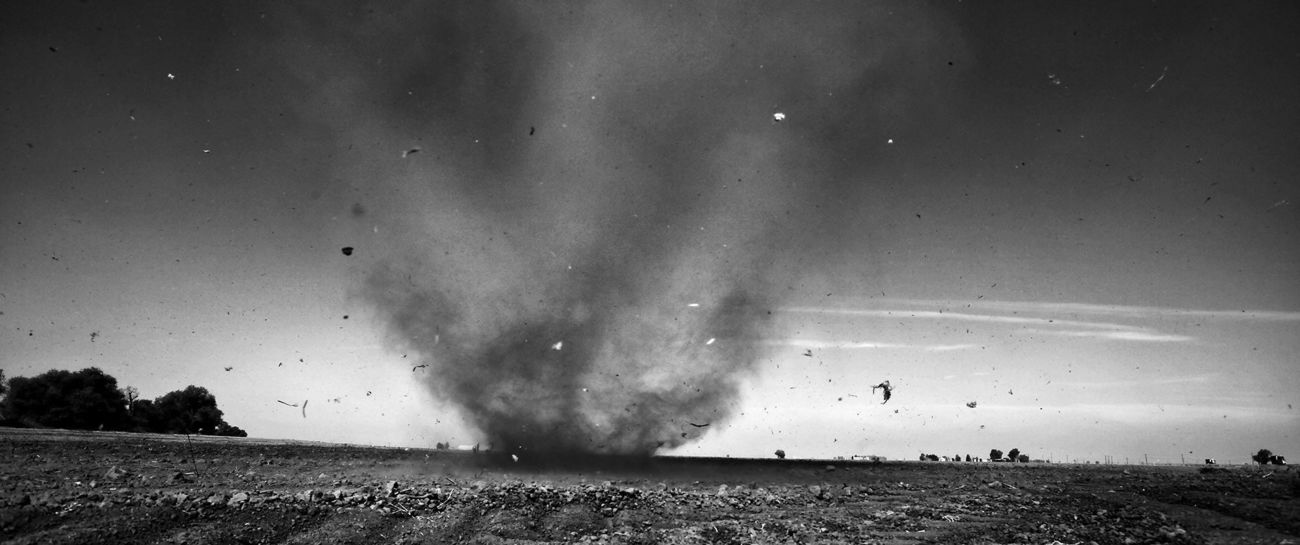 Dust devils dance furrowed space,
Notions sowed on weathered face.
So many years spent working land,
Fragments slip his wrinkled hand.
Abandoned buildings, crumbled dreams
Defiant tears flow in streams.
Kodak colors of memories past
Distance blurred remnants cast
Bowing head defeated,
Wisps unkempt cheated
If only youth held on longer,
If only he'd been stronger.
"Come on pop it's time to go."
He calls back, "I know."
Once these lands offered yield,
Abundance from stubborn field,
Wishes scatter like land's esteem,
Alas, it's an old farmer's pipedream,
Fickleness a role time will play,
Relinquished to; yesterday.