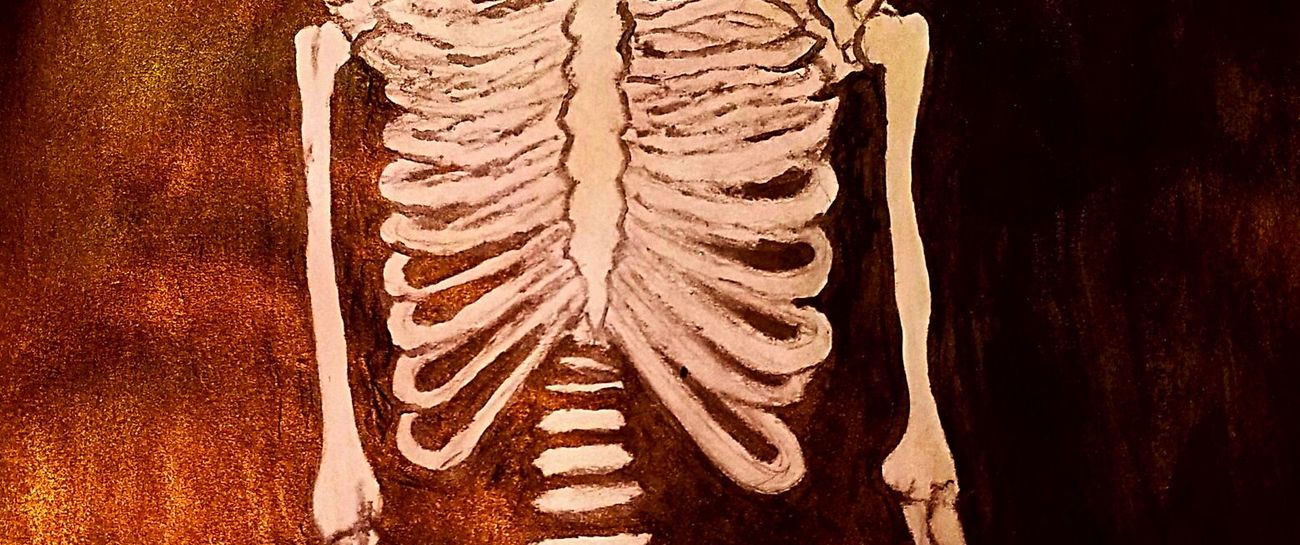 I had a frightful dream.
A nightmare I wish I did not so cleary recall.
I had been seeking some place to be alone, a common theme in many of my dreams.
I found a dark basment where I could finally be left at peace
But in the distant doorway, obscured by harsh daylight, something moved, quickly, but in a strange bobbing, floating sort of way. I started to hear singing. A happy up beat yet eery tune. Then I realized it was a skeleton coming towards me. Held inches from the floor by nothing. Then I heard and saw more moving in towards me singing the whole time. I can not recall the exact words, but they seemed to be singing about what I was doing. As I started to run they sang "We have come singing to you, we found you alone, run now run" or something like that. As I reached the door I fell, the skeletons song kept narrating. I reached out and grabed at anything to keep my balance. They sang "what is it you found to keep you from falling, ah just more bones" I was holding onto one of them. Then there were boney hands all over me holding me down and one began carving the meat from my bones, grilling it, eating it, offering it to me. And the whole time they continued to sing. "Eat now all you want, little by little youll be like me". My own screams woke me up.