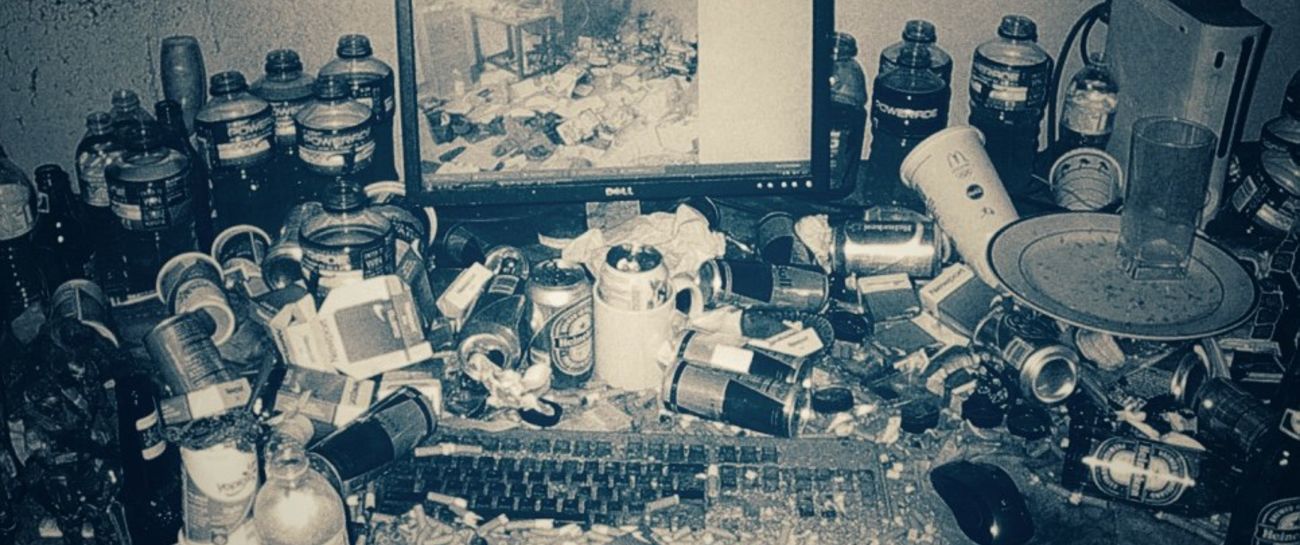 It's still the day before the current morning. 
Curtains drawn time is paused around about 7am. Peeping through the same wooden blinds that are desperate to keep the day out. 
There is no safer place then this comfort zone of clouded smoke. Gasping for a breath of yet another cigarette my lungs crave for.
This aloneness is no loneliness at all, it holds a great sense of euphoric peace.
The silence in the room is so loud I can hear the thoughts converse in my head. 
Empty glass bottles and crushed aluminium tin cans litter the floor. Searching through the rubble for one more drop of poison to satisfy my liver.
Five or six torn lotto tickets but I haven't played the lottery for weeks, is it time to make another phone call? I'll just send a tx instead and desperately prey for a reply. 
It's almost lunch time now but food is far from my needs. It might be time to call it a day and finally admit defeat. 
What lies ahead of me? A thousand thoughts a minute, sweat stained cotton sheets and a beam of sunlight violently breaking through this heavenly hell. 
Was it all worth it? Probably not. I'll ask myself the same question next Week.                                                                          
I.C.Toi