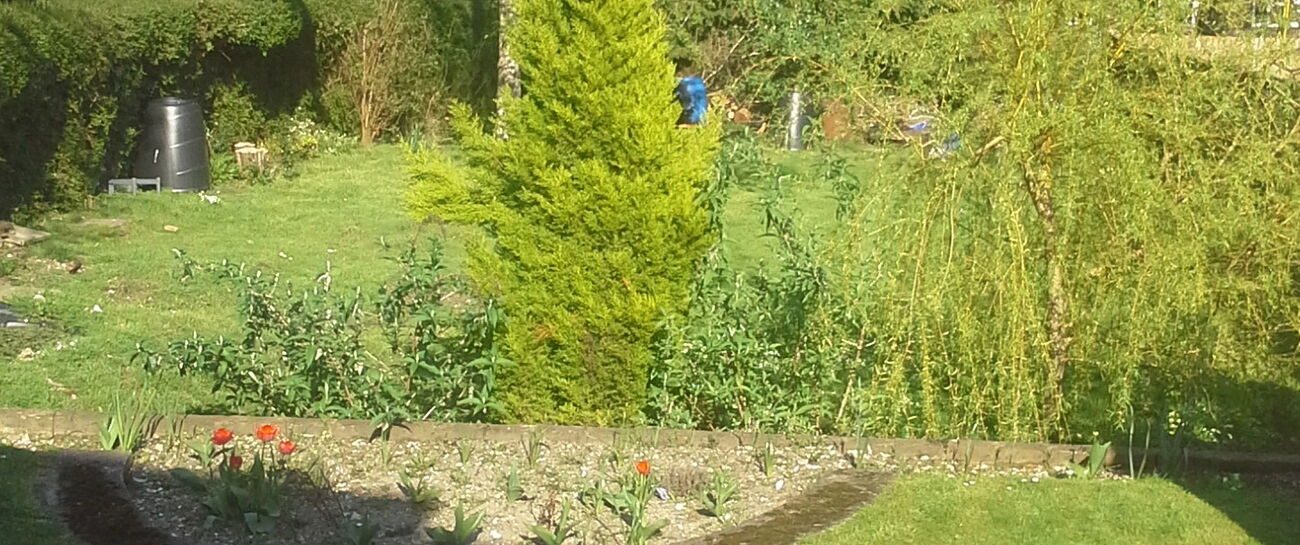 This is my place of serenity, 
wrapped in birdsong. 
Freedom from the severity 
of the evil that lives outside. 
My clean place 
where fingernails fill with soil. 
My place of reflection 
mixed with serenely gentle toil 
Today feels like the dawn of summer 
I will sit here passed the dusk. 
In my blessed birdsong sanctuary 
In my garden 
In the place I cleanse my soul 
In my truest home