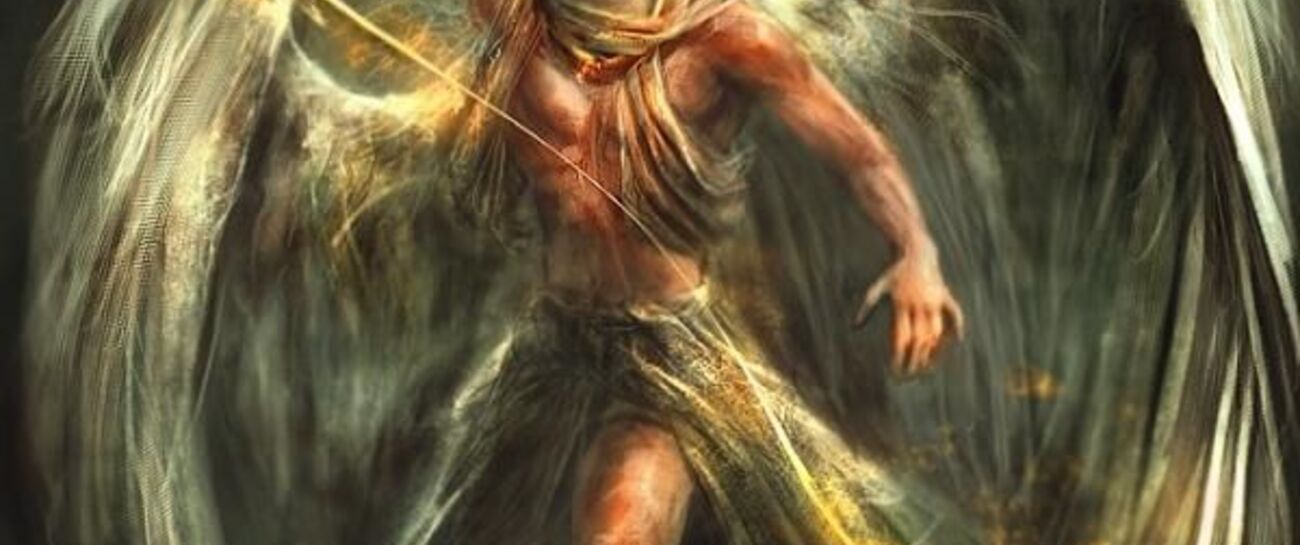 Archangel Michael
And Samael.
Who is heaven
And who is hell?
Who can stand
And who can tell
The tale of Michael
And Samael.
Hour glass 
The gate between worlds
An unrequited love
A fight for the girl.
Death becomes her
For she cannot choose
Her husband or her son
Either way she will lose.