Poem -
Enlightenment is Suffering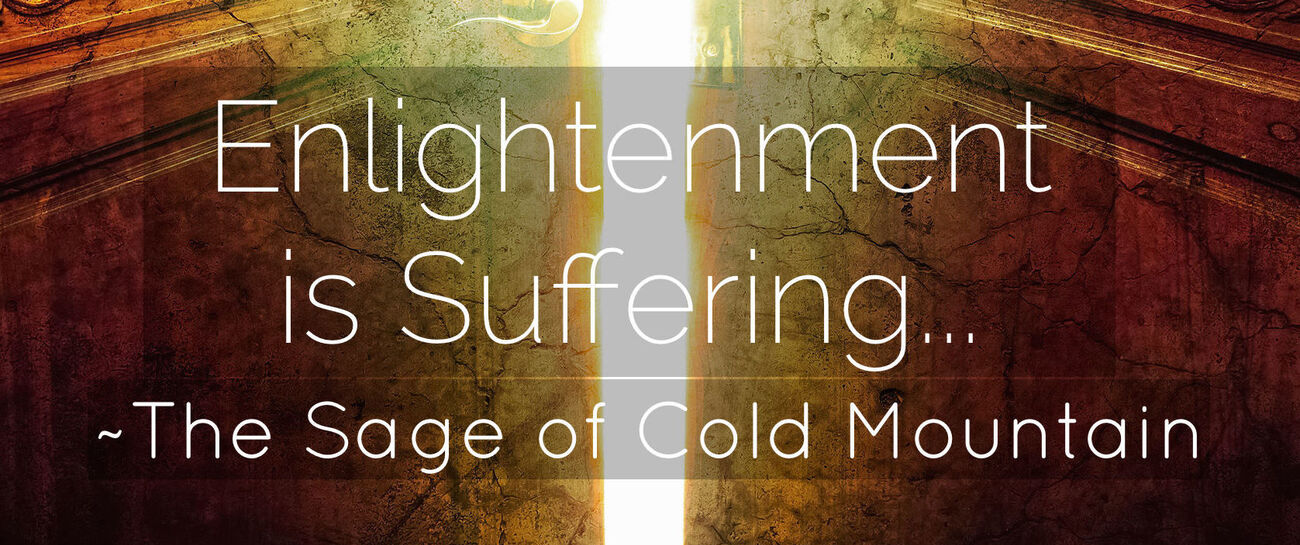 Look around you.
See what reigns.
Is it the light of heaven that fills the earth, or is it the illusion of hell? Is it the presence of love that graces the world, or is it the wrath of evil? Is it the power and authority of sovereign truth, or is it the destruction and iniquity of lies - is it the beauty and splendour of eternal life, or is it the darkness and blindness of strife…
Open your eyes.
And this is the first thing you see…
It seems to be the darkness, not the light, that always wins. It seems to be fear, not love, that ever reigns. The delusion of suffering, not the tranquility of peace. The falsehood of descension, rather than the patience of grace…
Now let your eye be single.
And then this you shall see.
There is not darkness that is not defeated, there is no light that has not won. There is no evil that is unvanquished, there is no good that does not reign. The earth is filled with the knowledge of heaven, and the depths with the presence of the Divine. The ground is enshrined with the presence of the sacred, and the skies with the light of the sublime…
And you wonder…
Why.
Is it because good will triumph, while evil will collapse on itself? Is it because love will ascend, while fear will descend ever down? For truth is transcendent, whilst blasphemies cannot stand by themselves? For grace is eternal, whilst doubt cannot complete its lie…
Yes, this is true…
But there is a greater truth than this.
Inside.
In your heart.
In your soul.
In you.
And as you look at the Kingdom that lives within, you realise…
That nothing is won without a cost.
And you remember.
The light has died, and become as darkness, to know the suffering of this realm. The truth has been killed, and become as falsehood, to see the iniquity of this world. Eternity has descended, to be among us, to experience the fall of the universe. Divinity has left the throne, to stand before us, to perceive the illusions of separation…
And as the light took on our burdens, our darkness, our fear…
As it became who we are…
And as it died…
On our behalf…
We rise.
We resurrect.
We ascend.
And then the light speaks to us…
We are One.
We are the light.
All is atoned.
All is forgiven.
All is free.
And as we believe in those ineffable Words, as we breathe in those spiritual truths…
We are enlightened.
And that is suffering.
To die to the illusions of the Self…
And rise together in the truth of eternal life.
And to enter this Kingdom of Truth, there is one thing we must do…
Believe.