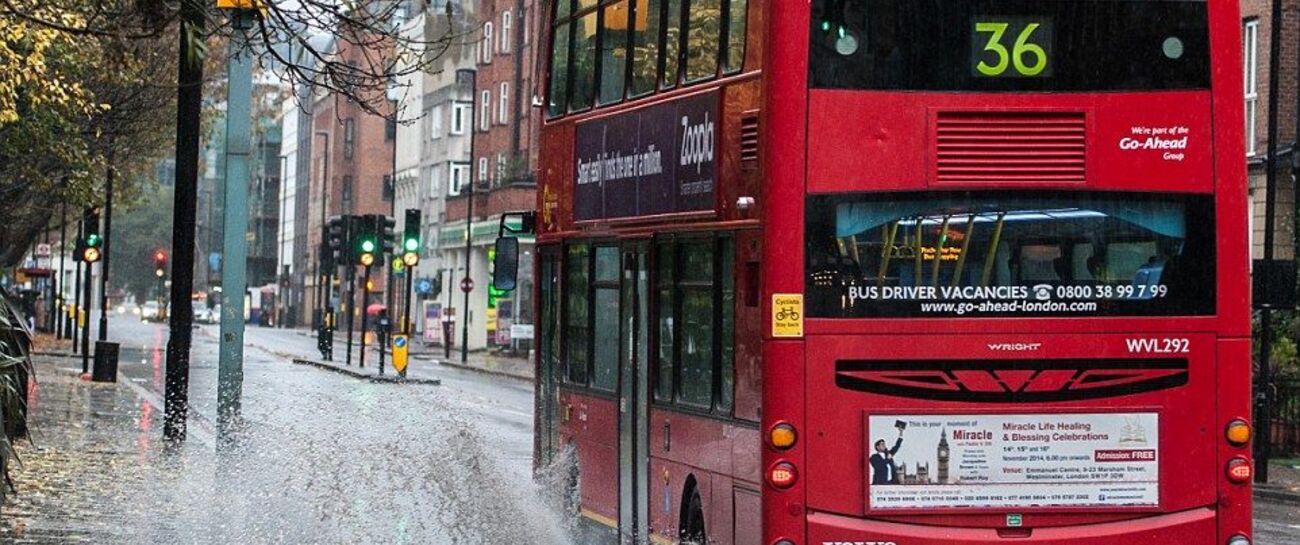 Waiting at the bus stop and its ten minutes late
Some noisy children are beginning to grate
Their parents let them loose, they impatiently play
The signs are already there, this will be a bad day
 -
Options are in front of me, should I wait or walk?
My mind is made up for me as a baby squawks,
Feeling unburdened I head to town
As the sky opens up and the rain pours down
 -
This bad start to the day
It simply couldn't last,
But the rain got much worse
As I saw the bus drive past
 -
 The kids wave through the rear bus window
Laughing at my plight
Is it wrong I wished the bus would break down?
It would serve the buggers right!
 -
Two bible bashers approach me
Offering to save my soul,
I look for somewhere they wouldn't follow
The nearest watering hole!
 -
I needed some respite
And I needed some cheer
So I entered the first pub I saw
And ordered a beer
 -
I felt much better
 I'd drank my fill
Nodding to the bartender
I paid my bill
 - 
The day seemed over
So I jumped on the train
It was full of young students
Christ they're a pain!
 -
I couldn't get a seat
They were all in my way
The signs were there
This was a very bad day!