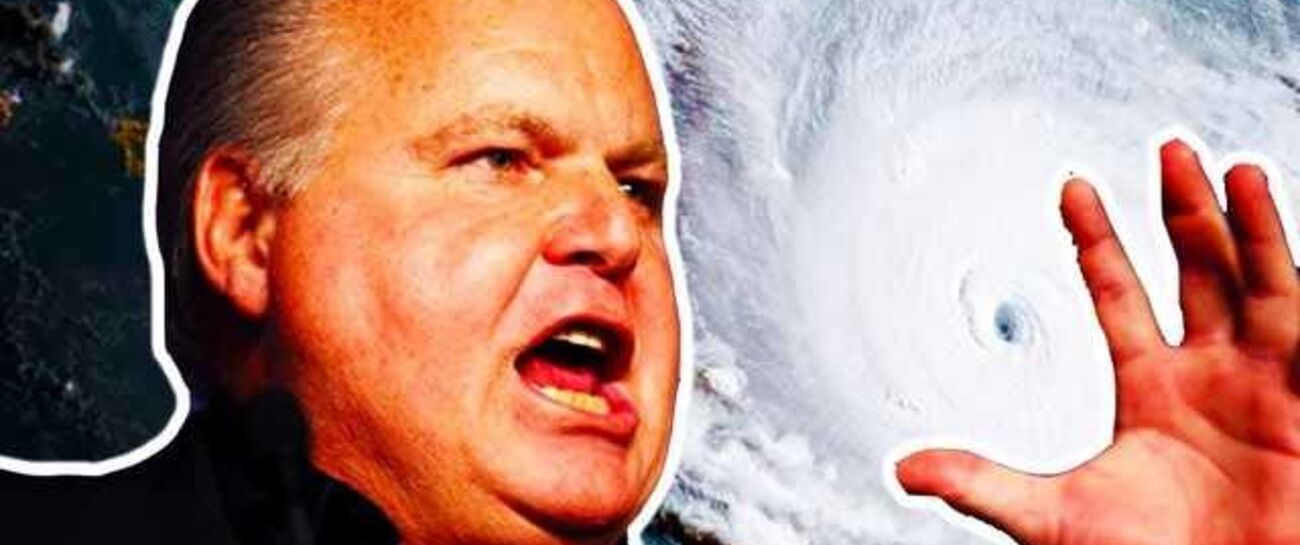 My name is Bubba
I live in south Florida
A scientist from NOOA
Warned me Hurricane Irma
Was a com'n my way
But my bud Rush Limbaugh
Told that there Irma
Was not'n but a hoax
Created by liars from
NASA and NOOA
And is being perpetrated
By the liberal pinko media
Rush told me I should stay
Cause there ain't no hurricane
Named Irma a comin' my way
But a funny thing just happened
Before that storm came a landing
A copter came and plucked Rush
From his Florida estate home
Just ahead of the coming storm
And after watching Rush Limbaugh fly 
Into the peaceful Northern Sky
All I can do is bend over
And do my best to try
To kiss redneck ass
GOODBYE!
 
Rush Limbaugh evacuated Florida home after floating unfounded theories about Hurricane Irma.  Sadly many people chose to ignore orders to evacuate their Florida homes based on Rush's advice.  Despite my poetic satire, let's pray for the safety of these folks who chose to listen to the repulsive hypocrite.
Like 3
Pin it 0