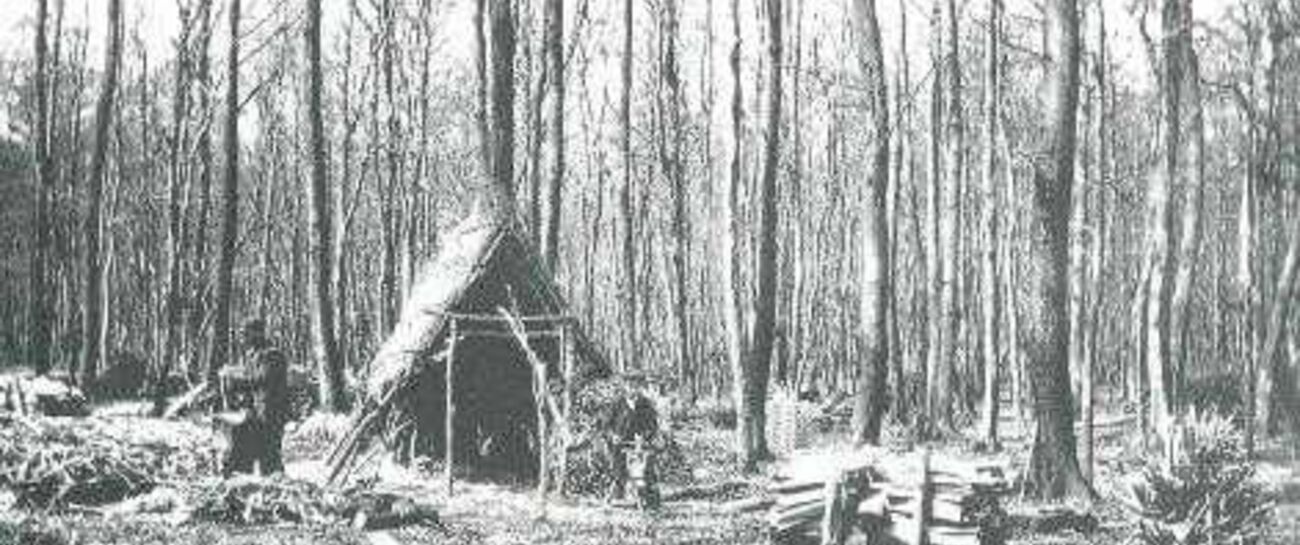 The spirits of the Bodgers
walk the solstice woods.
At sunrise.
Sidelight sun on skeletal branches.
Hoarfrost on finger bone twigs.
Sparkling.
All still held in the Horned God's thrall.
Awaiting Her return.
The spirits start to gather
by old saw pits and beech stand dells.
Underdogs and Top-dogs and the Bodgers.
Back in the place they love.
Where they worked and lived.
Where they became the land.
They gather to see Her return.
Witness' to her start the dance.
Dancing through the sapling beech.
Spirits fade with the next days birth.
Satisfied that the turning wood
will be healthy and green.
AN EXPLANATION:-
My town, High Wycombe, is known as the home of English craftsman furniture. It all starts in the woods that surround us. Craftsmen, wood turners, would buy a stand of new growth beech form the land owner and, in season would live in the woods turning thousands of legs and braces for Windsor chairs. For unknown reasons they became known as Bodgers. Later in the 19th century when steam engines were small enough saw pits were dug and framed saw mills built in the pit. They took two people to work, the Underdog made sure the blade cut true and the Top-dogs who were in charge. The dog, of course is the log they were cutting. They all chose to live in the woods and you can still feel them there.
This poem is my first (and probably my only) municipal commission. My local district councillor contacted me and asked if I could write and perform the piece for the winter solstice. Brief ; reflect our connection with the woods and our history. I agreed in a shot and am only just realising that means reading poetry in a wood at 7am on the 22nd December. Brrrrrrrrrrrrr.