Poem -
Support Your Local Po' Whet (Hick) Bummer, i.e. me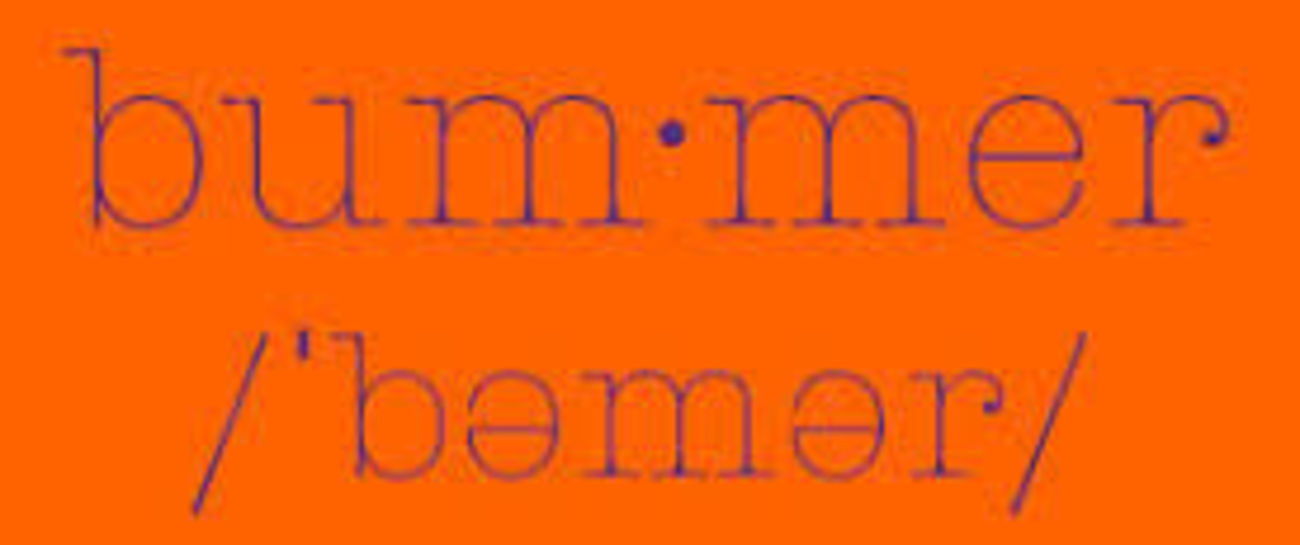 Freedom from onset of pervasive gloom
(attendant with profusely perspiring palms,
hut tree men duh us aggravation), would be
a dog send to this melon collie bow wow
wing Homo sapien aging baby boomer.
I already attend weekly counseling (no
weeknd) in tandem with experiencing
alleviation linkedin to severe anxiety,
depression, obsessive compulsive disorder.
Courtesy of father's litte helpers (Buspirone
Hydrochloride Tablets 15 mg twice daily,
Clonazepam 0.5mg tablet once daily,
Clomipramine 50 mg once daily, Fluoxetine
HCL 20 mg once daily, and Fluoxetine HCL
40 mg twice daily), prescription medications
considerably diminish disabling severity to
function, which afflicted yours truly soon
after being borne circa January thirteenth mcmlix.
Beset with psychological distress manifested
by physiological symptoms nsync with Inxs
adrenaline triggering heart palpitations, irritable
bowel syndrome, nausea, and vertigo said
unrelenting panic attacks considerably less
immobilizing prior to readily assenting to rely
on synthesized biochemical pharmacologically
manufactured as the next best option verses,
(no gallows humor pun intended) "magic bullet"
triggered by presed firearm.
Despite medicare coverage to acquire manufactured
selective serotonin reuptake inhibitors, as a benefit
long since being deemed eligible to receive social
security disability, every now and again mine
mental health state pitched into abysmal despair,
an emotional nadir fraught with greater predilection
to inflict permanent self-harm possibly...premature demise.
Ah...without cloud crowdsourcing doubt, this mortal
man would hanker to plead within his genuine schizoid
personality disordered body to become free and clear
of life figuratively weighed down with bajillion pound
millstone gravely dark shadows synonymous with edge
of night prevalent with outer limits of twilight zone.
While awaiting (with increasing anticipation), which
salvation I can never ketchup with will find me
steadfastly, (albeit grudgingly) popping pills.
Plus, this holistic hombre resorts to transcendental
medication and physical exercise incorporating two
(one for each hand) dumbbells.
Meantime...an effort to seek succor availed sought out
by The Wizard of Ozzy Osbourne (waiver place he lives).
Hmmm most certain, he would be most accessible
upon a Black Sabbath.
If not him...this schlepper will trod along the boulevard
of broken dreams, yes - most definitely on a greenday.
Ever the cautious optimist, aye hopefully stumble across
an antiquated lantern pleasantly surprised when (after
carefully dusting off accumulated detritus), a garden
variety genii unexpectedly appears.
She/he, (perhaps after transgender reassignment
originally a him/her), would bewitch and spellbind
me after asking "wiccan I do for you," and deliver
immediate coveted ampoule, essentially a placebo.
Peace at last, plus long and fostered relief from
agonizing mental torture.
Without doubt, a greater probable chance more
favorable for this luckless male to win lottery (even
just a paltry million dollars), despite steep odds,
as opposed feeling akin to Atlas bearing weight
of world wide web!
Please feel free to toss pennies, nickels, dimes...
into virtual Fountain Head.