Poem -
The Devil Came to Church Today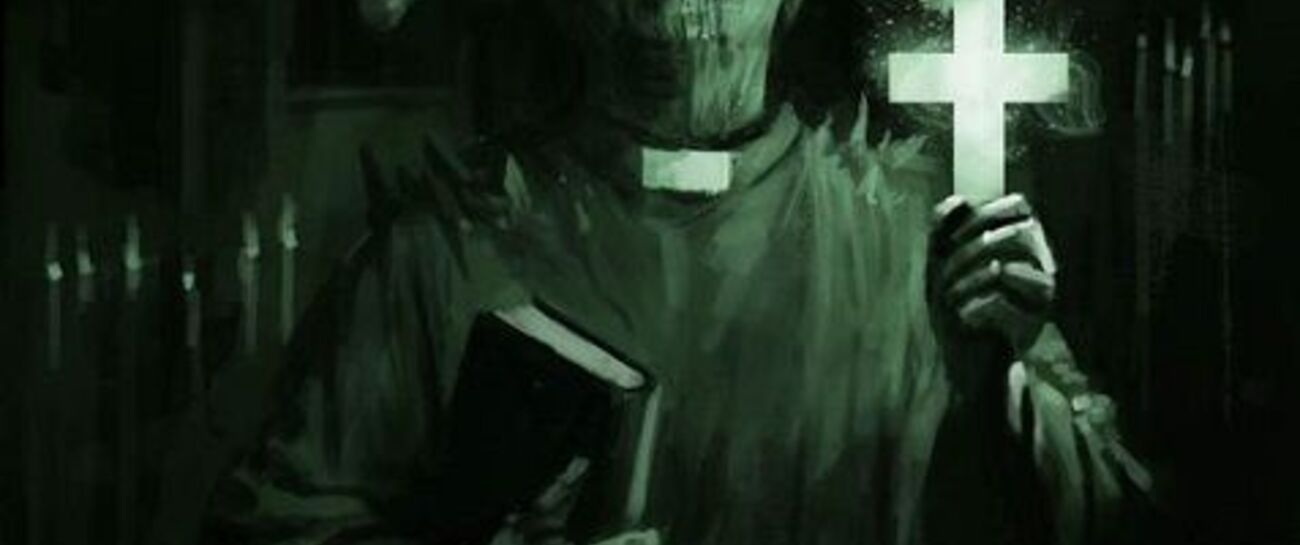 ——The Devil Came to Church Today~~>
 
 
The devil came to church today, he swooped right through the door.
The Pastor Nevill ran away across the polished floor.
Now face to face with this disgrace, I summoned up the will
to stay in place, and thus erase this demon's morbid thrill.
 
I shall not claim from whence he came; he looked to be from Hell.
A demon sent to Earth to maim; he did his job quite well.
Huge leathery wings, pure terror brings—Oh yes, this beast can fly!
They beat the sky, those horrid things, I feared we all would die.
 
With one swift move the beast disproved most demons moved quite slow.
It snatched my son away from me, I was behooved to show
no Hell spawned thing could best a King, I've faith enough to know.
I pulled my Bible from my breast then bade the beast should go.
 
 
A Godly man, I raised my hand, invoking Jesus Christ.
"Begone, foul thing, the King of Kings shall never ask thee twice!".
The demon flinched, it's breathing hitched—then dropped down to it's knees.
It was bewitched, mind came unhitched, and soon, my son was free.
 
We never speak about the week the devil came to church,
as week to week and month by month, we've left it in the lurch.
Should you, dear friend, not make amends, the sound of wings you'll hear.
They'll spell your end, you cannot win—and live a life of fear.
Like 8
Pin it 0