Poem -
Once Upon a Summer's Evening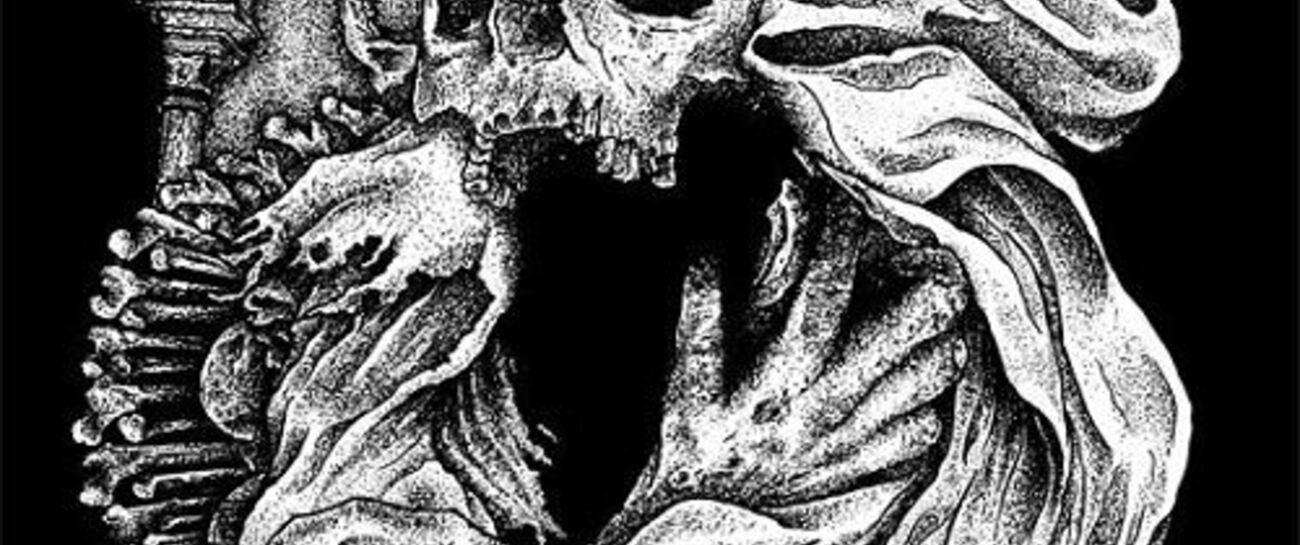 Once upon a summer's evening, I sat silent, writing, weaving
words of terror—unbelieving— as I put inked quill to page.
There within the cemetery, darkness fell, I would not tarry.
From the shadows came a query; spectral voices, wise with age—
I could sense their wretched rage.
 
In the forest, wolves were howling, suddenly, there came a growling
wrought with horror, I knelt, cowling—hiding 'neath an ancient oak.
On the pathway, bony branches reached for me, my face soon blanches,
rising up, I took my chances, pulling taut my tattered cloak—
ghosts emerged from swirling smoke.
 
All within my soul now screaming, "Wake up, man, you're merely dreaming!"
specters gathered 'round me, gleaming—glowing in the pale moonlight.
High above the scene unfolding, I looked down as I flew, floating
like some deadly demon gloating, just before mad wrath's unleashed—
all the ghostly whsip'ring ceased.
 
Ravens high above me, flying, cawing out—such constant crying!
I arose, then kept on trying—trav'ling through tall towering trees.
Down the pathway towards salvation, to my home, where hibernation,
I'd indulge, but revelation showed mine eyes a spectral sea—
'Twas then I knew…they'd come for me.