Poem -
The Legend of isla de las munecas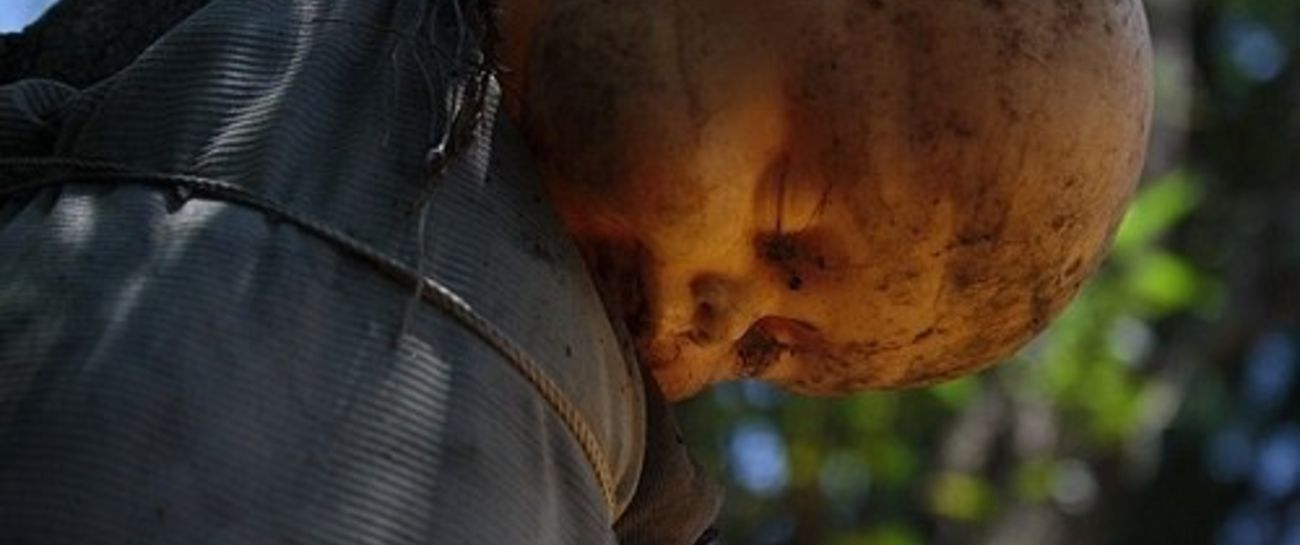 South of Mexico City, down the canals of Xochimico,
you'll find a tiny island with a history you should know.
The isle-de las Munecas–now a tourist destination.
Dedicated to a drowned girl deprived of her salvation.
...
The hanged dolls look menacing, even in the light of day,
in the dark–here's the lark–they laugh and whisper whilst they play.
Severed limbs, pale porcelain heads, blank eyes stare from the trees.
Fifty years, a kindred soul, placed the dolls there to appease.
...
Legends claim at night they move–open wide their soulless eyes.
They scream, they moan, longing for home–their wailing fills the skies.
The found doll of one young girl–soon the ritual began.
By Don Julian, the caretaker, one truly troubled man.
...
He plucked the doll from waters warm, then nailed it to a tree,
his way of showing the girl respect for islanders to see.
Some claimed old Don was crazy–he'd just made up the whole thing.
Yet none drew near for fear they'd hear those damned dolls start to sing.
...
Friends and family claimed that Don was spurred by unseen forces.
Driven mad by nightmares, guilt–like hordes of wild horses.
Don never forgot–so distraught–he could not take a wife.
His body found right where she'd drowned–where the girl lost her life.
...
Late at night, when the weather's right and the moon looms bright and full,
the Isle of de las Munecas has a mesmerizing pull.
You'll hear poor pale dolls wailing 'fore they open up their eyes,
while ghosts of girl and Don still sing sad whispered lullabies.