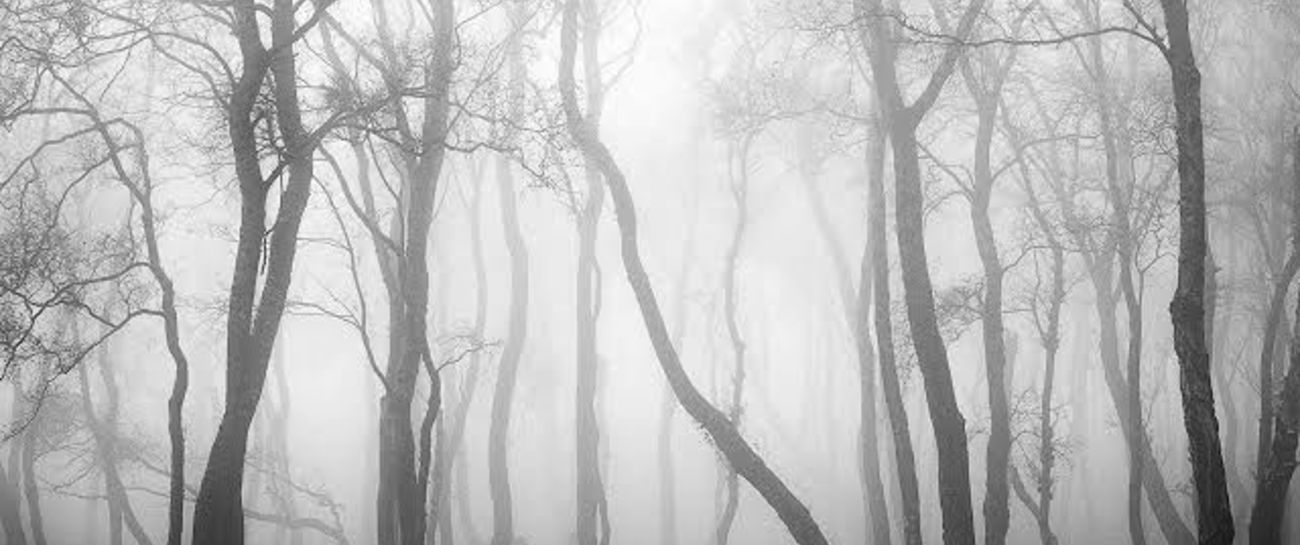 It was a morning shrouded in dense fog, 
A far away bark from a lonely dog, 
Trees looked eerie through morning glow, 
Who knows which way is right to go. 
The morning air is deathly cold on my face,
I could disappear right now without a trace,
The safety of my house though is so near, 
The thought of being lost is my greatest fear.
 
I am so longing to hear a friendly voice, 
To give me some guidance, to give me a choice, 
The limbo of the moment seems frozen in time, 
If danger suddenly appeared would i be fine? 
Like all things however the fog will pass, 
As i peer through my window, out through glass, 
Nothing at all will be ventured today, 
I control my destiny, i will have my say.