My English teacher hates me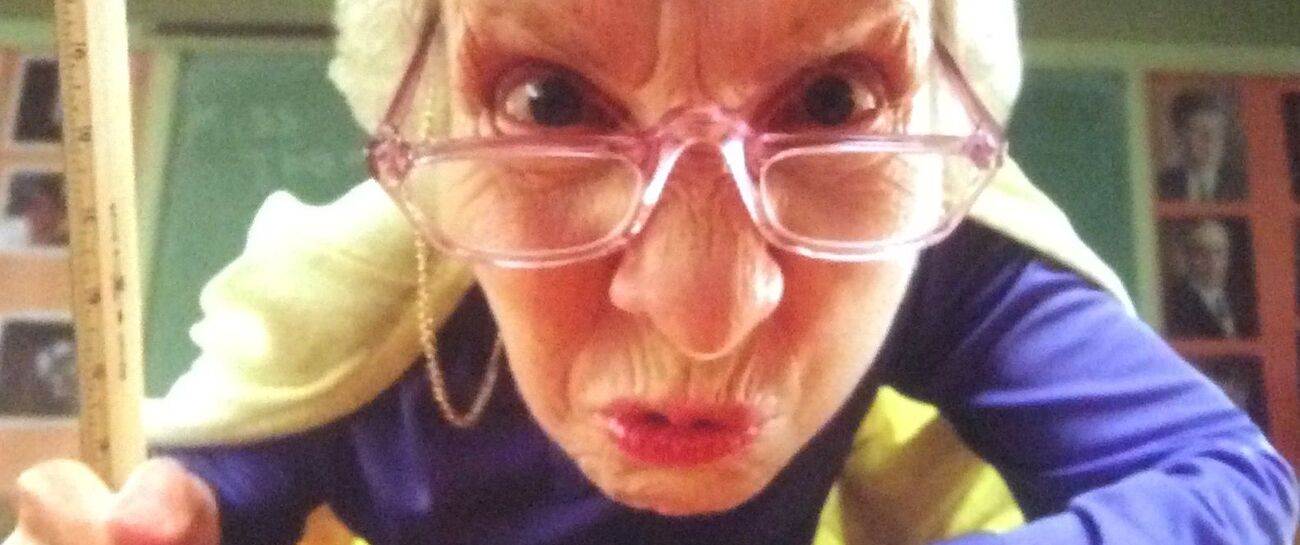 My English teacher hates me,
I've noticed these past months,
After all my well meant questions,
Were received with inaudible grunts.
She smiles at other pupils,
And greets then with a spark,
I get a look from down her nose,
With a derogatory remark. 
The silence in her classroom, 
Is not from respect nor admiration,
It comes from discontentment,
Mixed with fear and sheer frustration 
If teachers are meant to be incompetent,
And rule through a strict regime of fear,
Then my dipstick of an educator,
Should win scholar of the year
 
and so I shall take your opinions,
Even though they're uninvited,
And tell you my dear madam
That your hate is far from unrequited 
My education is at stake here,
And there ain't no turning back
But I guess you got the worst of it
Because I heard you got the sack.
Your teaching style is pointless,
Unhelpful and a farce,
So take haughty attitude
And shove it up your ...