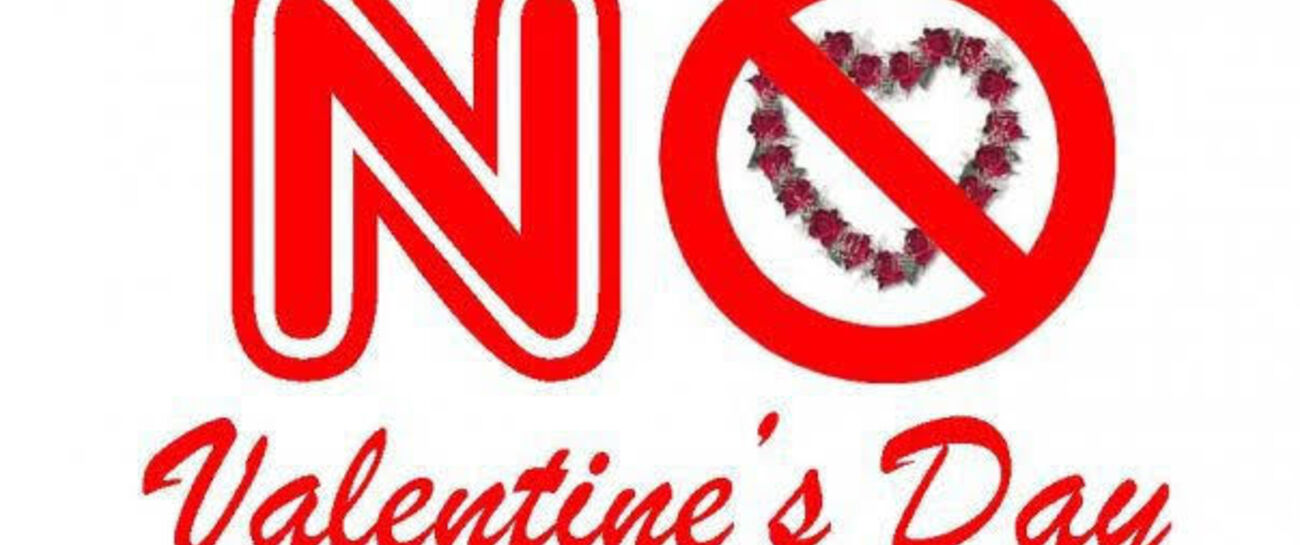 The room is so empty, there is nobody here,
No one to call me sweetheart, or even my dear,
Watching the clock ticking, all of the time,
This year, I'm not anyone's, on this Valentine.
It's strange not buying flowers, for anyone, 
No cards, no thankyou, and none of the fun,
It seems that my company, is all that I've got,
A dinner, just for one, in my usual spot.
Tell me it's okay, and that I will be fine,
Say that I have me, and I will have mine,
Lie to me and tell me, that somebody cares,
I am sure, all my friends, would love to be there.
Valentine's Day is really, for the ones that we love,
That still loves the person, above and beyond,
This year I lost my wife, through differences of need,
A lack of understanding, and not one of greed.
I'm sure its only temporary, I really need a break,
Pretending to love someone, when you know that its fake,
Giving and not receiving, can only last so very long,
And its time I tune my voice, and sing a different song.
No Valentines for me, for the first time in a while,
I can join all the broken hearts, over there in a pile,
But I have my daughters love, and that'll do just as well,
Separation is just one of those things, I'm not going to hell.